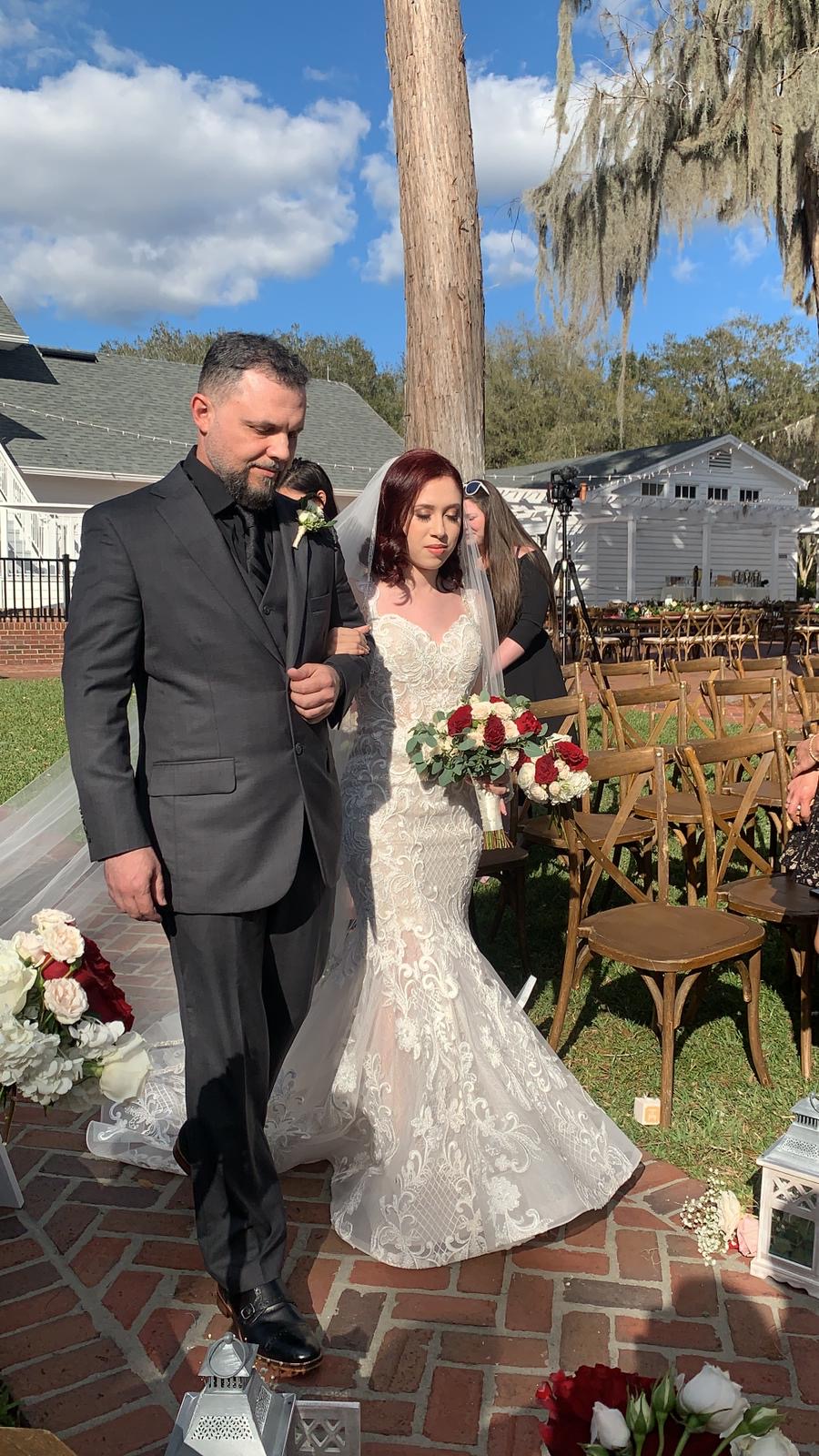 A Vintage Estate Wedding
The Setting
Cypress Grove Estate House is located in Orlando Florida. It is a vintage 1925 estate, offering charming and stunning facilities for destination weddings, wedding receptions, cocktail parties, corporate events, and holiday celebrations. This charming colonial home sits on 80 acres of lush grounds with tree lined streets, aged oak and cypress trees, radiant seasonal flowers, and perfectly manicured lawns, all on the cusp of Lake Jessamine. The magnificent outlook from the estate creates infinite photo opportunities to capture those precious moments forever. It can accommodate up to 200 guests. It is into this wonderful setting the Dominic and Bianca brought friends and family members to celebrate their special wedding moment.

The Ceremony
This vintage estate wedding included all the important ingredients. A gorgeous couple, wonderful surroundings, great vendors and most importantly, a custom ceremony to pull it all together. Professional wedding officiant Lon Tosi of the Sensational Ceremonies team of Orlando officiants worked with the couple for many months prior to their wedding day. After getting to know the couple, Lon presented ideas to them from the Wedding Words planning kit. Those suggestions fit them perfectly. The couple also selected items that they liked. Together the developed a ceremony that was just perfect!

They thanked their parents for the support given them through the years. They had their hands blessed in a beautiful part of the ceremony that literally talked to the importance of their hands in their marriage throughout their lives together. As an example: "And lastly, these are the hands that even when wrinkled and aged will still be reaching for yours, still giving you the same unspoken tenderness with just a touch". So beautiful and touching! Lon read Blessing For A Marriage by James Dillet Freeman that ended with the icon words "May you have happiness and may you find it making one another happy. May you have love, and may you find it loving one another". Everyone loved the ceremony. It was just perfect!

The Vendors
Each of the following vendors brought so much to this vintage estate wedding:

Sensational Ceremonies, Atmosphere's Floral, SugarPop Productions, Power Entertainment, Big City Catering, RW Events – Rentaland Tent & Events, Cole's Classic Cars, Faces by Shannon, and of course, Pearl White Events who brought their class and elegance to the entire event. Under their guidance, everything went off magically and perfectly.

And it all happened on a beautiful sunny afternoon in Orlando, Florida!