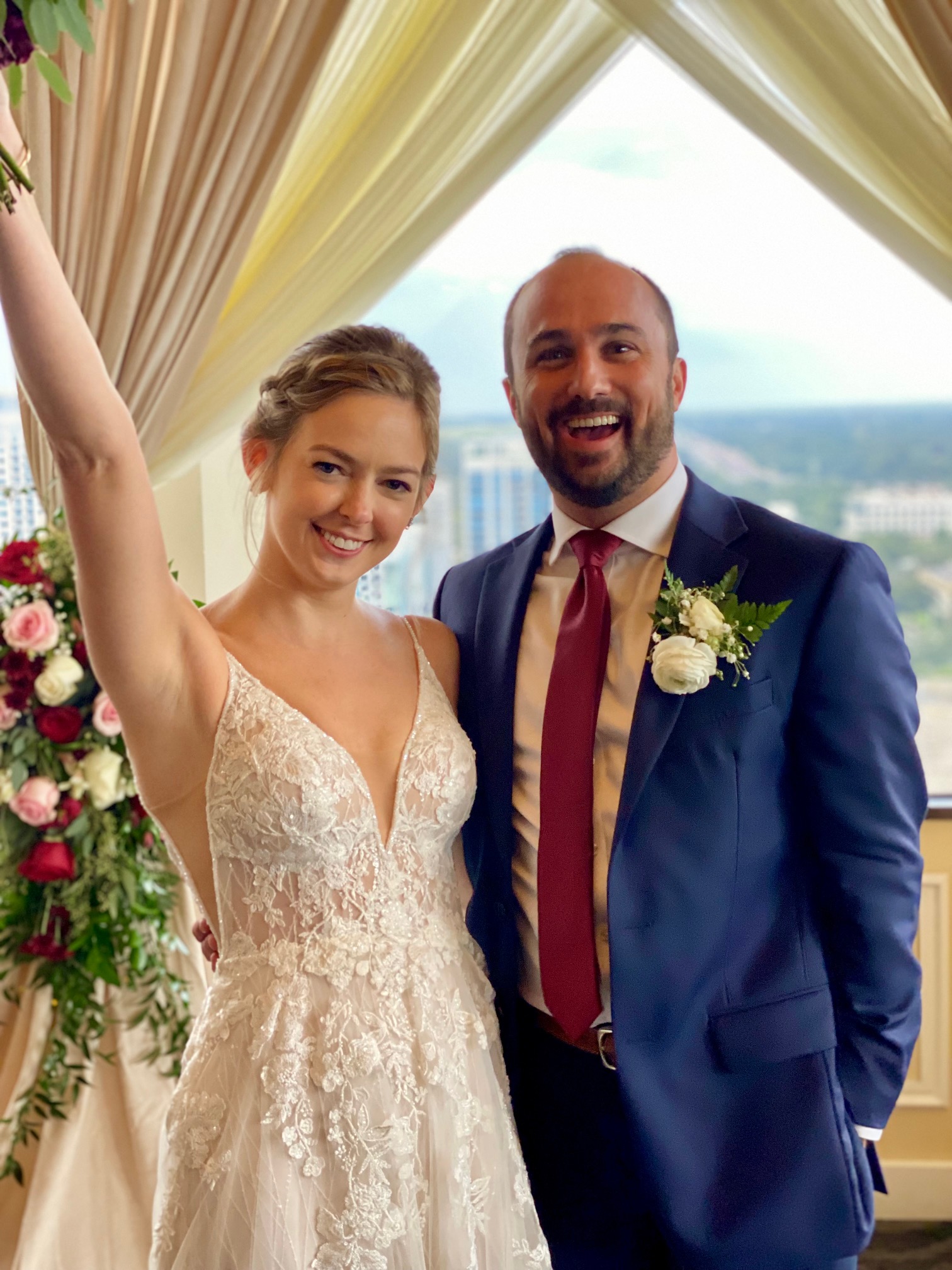 Amazing Views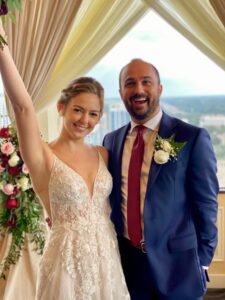 When Matt and Kendal got engaged they knew a few truths about getting married in Orlando. First, it can be hot in September and second, it rains a little almost every day that month. The couple chose the amazing views of the Citrus Club as the location for their indoor and air conditioned ceremony and reception.
The Citrus Club is situated on the 18th floor of the BB&T building. With 360 degrees of windows ther amazing views from the Citrus Club are out of this world.
Kendal and Matt got busy trying to put their own personal touch on their wedding ceremony. The couple hired At Last Weddings to work with them to make sure that the vision they had for their wedding came to life in a stunning way. Decorating three spaces without obstructing the amazing views was a challenge, but they really pulled it off.
What is a party without a great DJ. The couple's love of music showed as they hired JW Jaeger to rock the night away surrounded by those amazing views of downtown. Even from the ground floor you could tell there was a party going on up on the 18th floor.
Sara with SO Photography worked her wedding magic to make sure that she caught every moment of the couple's wedding day. From the beautiful ceremony with the amazing views to the ballroom rockin' the night away, she really made sure to capture every moment.
Matt and Kendal asked Rev. Glynn Ferguson, an Orlando wedding officiant and owner of Sensational Ceremonies, to work with them to create a beautiful custom ceremony that was rich in the love and laughter that they share. There, before their family and friends, with an amazing view of the Orlando skyline, Rev. Ferguson pronounced them husband and wife.
Congratulations Kendal and Matt!