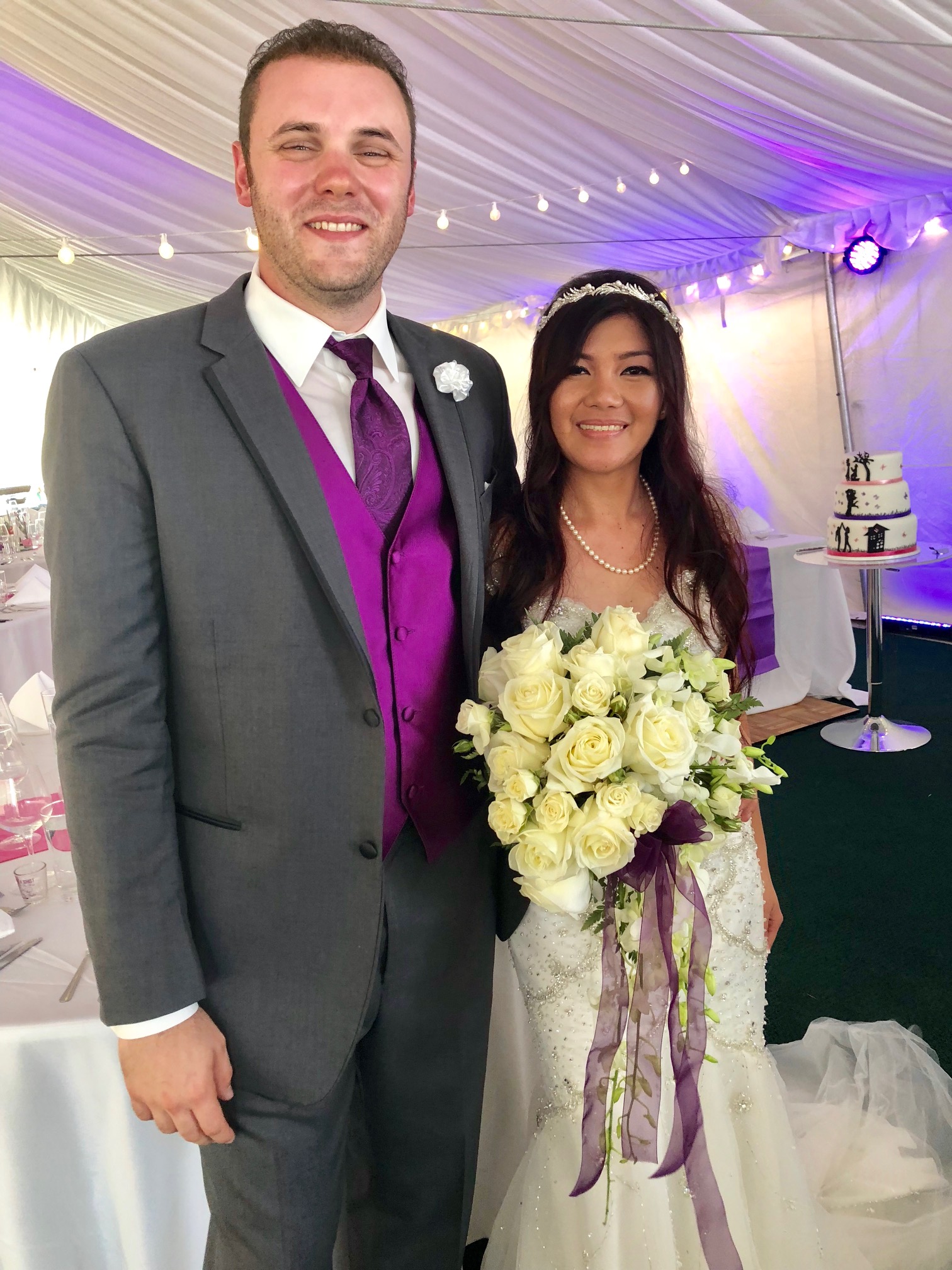 Backyard Weddings Can Be A Lot of Fun
Backyard weddings can be a lot of fun. Simon and Loida decided to tie the knot in the yard behind his parents yard in Davenport, Florida. Simon is from the United Kingdom and Loida from the Philippines so when they met and decided to marry, they new it was going to be an international affair. With a great team of vendors the couple's ceremony and reception were a blast to be a part of.
Dan with
Next Level Catering
helped the couple put together an award winning team of wedding vendors.
White Rose
provided the DJ services at the ceremony, cocktail hour, and the reception. Michael and Nelson with
Steven Miller Photography
photographed everything from the getting ready pictures to the bride arriving in a vintage pink Cadillac on to the ceremony and the reception.
Rev.Glynn Ferguson
with
Sensational Ceremonies
worked with the couple to create a custom ceremony that incorporated the Filipino cord ceremony, and the hymns, All Things Bright and Beautiful and Amazing Grace. Simon and Loida were asked to write and tell why they love each other. Simon wrote:
I'm not a man of many words but what I say is how I feel
I know people are not perfect but we are two imperfect people who refuse to give up on each other and I will love you now and forever
Whatever life brings weather it is good or bad I promise to stay by your side to love and protect you
Everyone knows I can be a stubborn man and on occasions down and upset but I will always love you and I will always strive to be the best man I can be
This ring that is on your finger is a symbol of my love for you never changing forever growing
And Loida wrote:
I love you my love because you make me feel good about myself
I love you because you bring new awareness to my life
I love you because I can be myself around you
I love you because you help me see things differently
I love you because I can always talk to you
I love you because you always understand me
I love you because you never fail me you always make me feel special
I love you your endless optimism and kindness which you share with me
I love you that you are my best friend, fiancé and minute to be my husband, and with you I can share my secrets and hidden thoughts and you will never judge me.
I love you because I can be messy head around you, and you still love me
I love you because you believe in taking and sorting rather than arguing and fighting.
And I love you every time you wait for me till the middle of the night to make sure I'm home safely.
There is more things that I can tell you why I love you but it's gonna be long list.lol
And most of all I cannot imagines my life with out you.
Congratulations Loida and Simon. Here's to many many years in love.