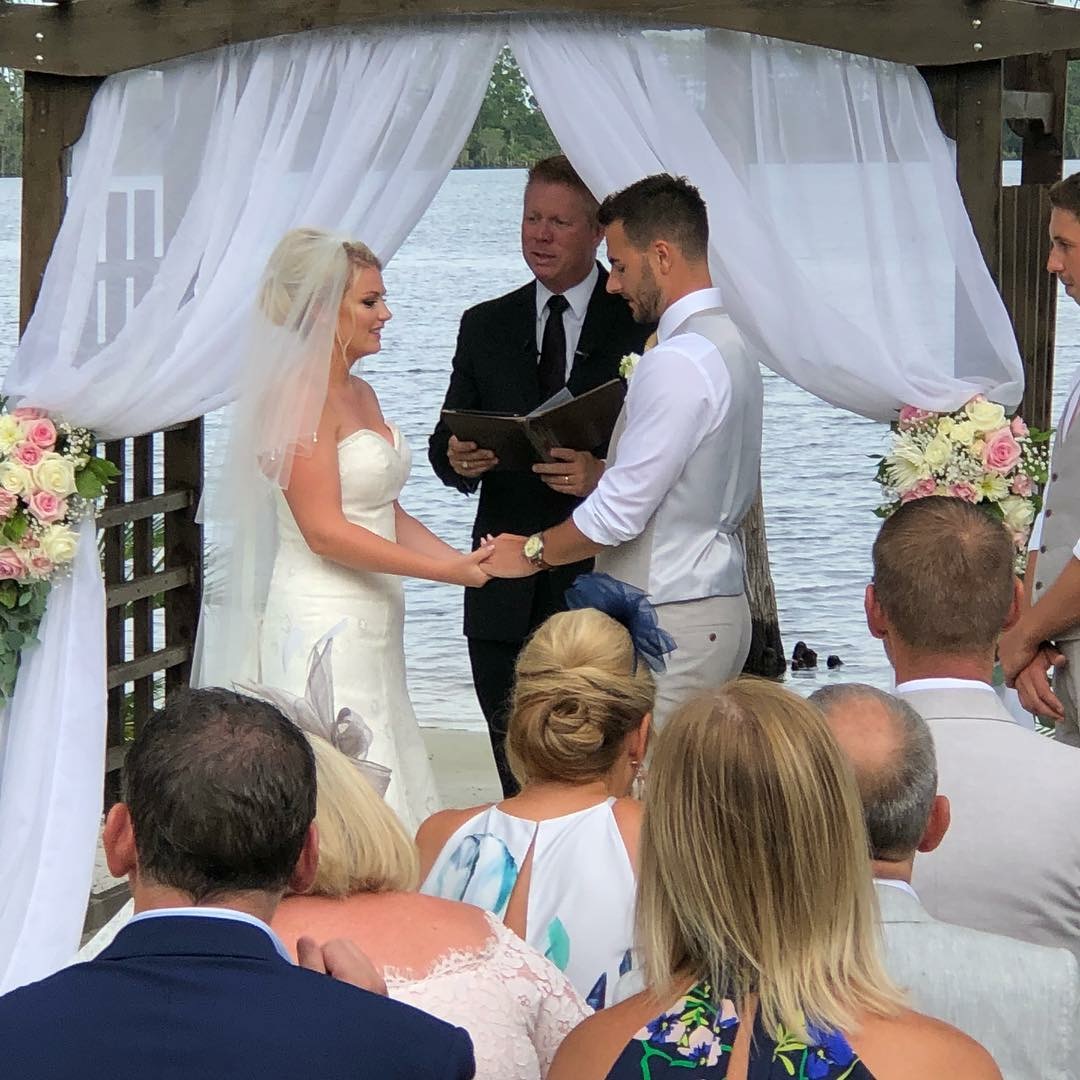 Fun Wedding at Paradise Cove
What a fun wedding at Paradise Cove. Jonathan and Stephanie were such a fun couple. There was a lot of laughter and a few tears during their beautiful custom ceremony by Rev.Glynn Ferguson with Sensational Ceremonies. The couple chose to write and say why they loved each other. Why Stephanie wrote a beautiful heart-felt paragraph, Jonathan took on a more lite-hearted approach when he wrote: "
I love how she supports me.
I love when she laughs…especially at my jokes.
I love that she is not about the drama. I couldn't handle a dramatic girl.
I love how excited she gets when we plan to have a take-away and just watch a film.
I love that she has an opinion but not in an annoying way.
I love how she takes care of me when I'm sick. I've heard this about most men, but I'm a baby when I'm sick. She does a great job of taking care of me.
She has the patience of a saint.
I love that when I hurt her she tells me that she forgives me.
I love that she doesn't nag me, even though I do leave my clothes everywhere!
I love her 'Stephisms'
I love her sense of humor. She makes me laugh.
I love she's heard me fart, caught me picking my nose, and knows that I have hair on my back and yet she is still not grossed out by me.
I love that she loves my family. She goes to my parents without me.
I love that she's ok with the fact that I can't do any DIY. She doesn't even question my manhood for not owning any tools.
I love that I can be myself with her.
I love that she loves Disney.
She takes immense pride in our home.
I love that she likes my friends and doesn't give me a hard time for hanging out with them.
She gets me and doesn't try to change who I am.
She just roles with the punches even though I constantly make silly mistakes.
I love that she had the confidence to be a great Mum even though I was worried about becoming Dad she help me through it.
I love that she loves dogs
I love that she understands that football is such a big part of my life and she just accepts it!
Soundwave
provided the DJ services for both the ceremony and reception. David Baker with
Carly Ane's Floral
decorated the arch and crafted the amazing bouquet for the bride.
Married by Mail
helped the couple to get their Florida Marriage License before they ever arrived in town.
Congratulations to the happy couple.