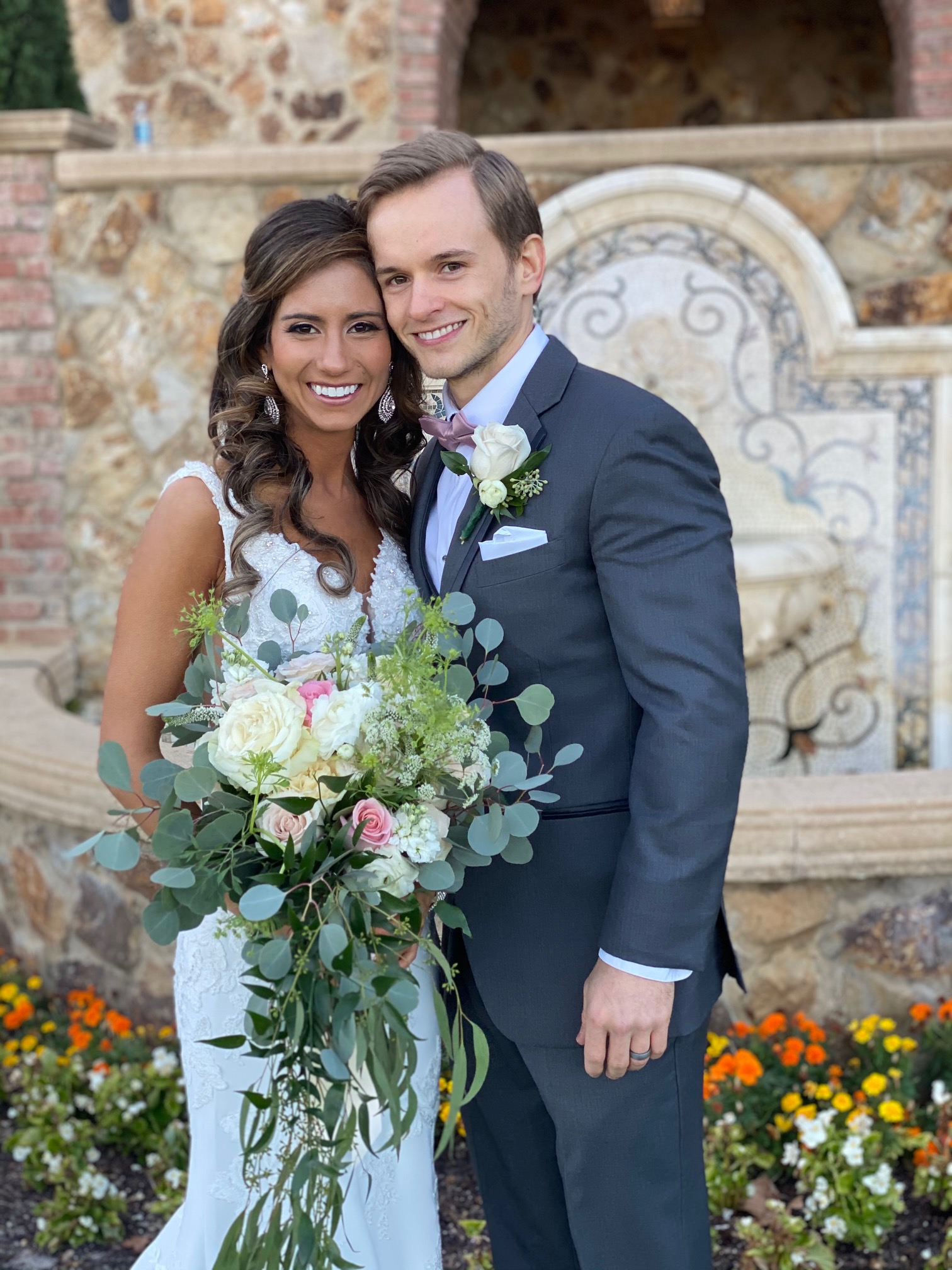 Bella Collina
Tyler and Nicole were really hoping that this was the date for their wedding.  After having to postpone earlier in the year and a hectic last few months while Tyler was completing his residency in Anesthesia they were ready to get married.  The couple met in middle school and had been inseparable ever since.  With all of the changes that past year, the couple wanted something that was for family and close friends.  Bella Collina made the idea of social distancing easy to accomplish and still be absolutely beautiful.  After all Nicole and Tyler were ready to get married and they just needed the perfect location and a great team of vendors, to make it all happen. 
 Clara with Bella Sposa Events took the couple by the hand and made sure that every detail, so they were ready to get married and it all came together to just be perfect.

Chynna Pacheco Photography captured every moment of Tyler and Nicole's day.  From their arrival at Bella Collina through the getting ready shot, into the wedding party lining up.  When Tyler and Nicole were ready to get married Chynna photographed every detail.  

 With any great wedding there must be great music and audio.  With the guests practicing social distancing on the event lawn, it was important that everyone be able to hear every note of music and everything that was said.  White Rose Entertainment made sure that all happened flawlessly when the couple was ready to get married.  

Even though the couple wanted a smaller wedding, it didn't mean that they wanted to skip on any of wow factor or their venue or the decorations.  RJ Glamour worked their magic on the florals for the bridal party, the décor, and the layout on the lawn.  When Tyler and Nicole were ready to get married the space looked amazing!
When you are ready to get married, only the most beautiful and personal custom ceremony would do.  The couple asked 
Rev. Glynn Ferguson, the owner of Sensational Ceremonies, a minister, and an Orlando wedding officiant, to work with them in creating their masterpiece of a ceremony.  Rev. Ferguson gave Tyler and Nicole a homework assignment to write and tell him why they love each other.  

Nicole wrote:  I love Tyler for everything that he is. He is so kind hearted, loving, pure, faithful, smart, funny, patient, and every other good quality in the book. I may be a little bit biased but I have never met anybody who is all around just perfect. He is that sweet young man that goes out of his way to hold the door open for elderly women, and picks up trash off the side of the road if he sees it. He is also the man that loves me for me, no matter what. I feel so lucky and so proud to call him mine.

Tyler wrote:  Nicole is a spectacular woman. But I will say what I love about her most, is that she completes me. She is neat while I am messy, She plans things meticulously, while I nearly always wing it. She makes my life much easier in that she takes care of me by cooking delicious dinners. I am always shocked by how much of a mess I make when she goes out of town. All that being said, we are also similar in a lot of ways, we both consider 6am sleeping in, going to the club overrated, and love to travel.. Moreover, we both   have similar visions for what we want our life to be like in 10-20-50 years etc. 
Yes she is beautiful, yes she is smart, and funny, and kind. But even more than that she makes me a better version of myself. She is who I want to live the rest of my life with because she makes me whole.
When you're ready to get married, let nothing stand in your way. Congratulations. We wish you a lifetime of happiness