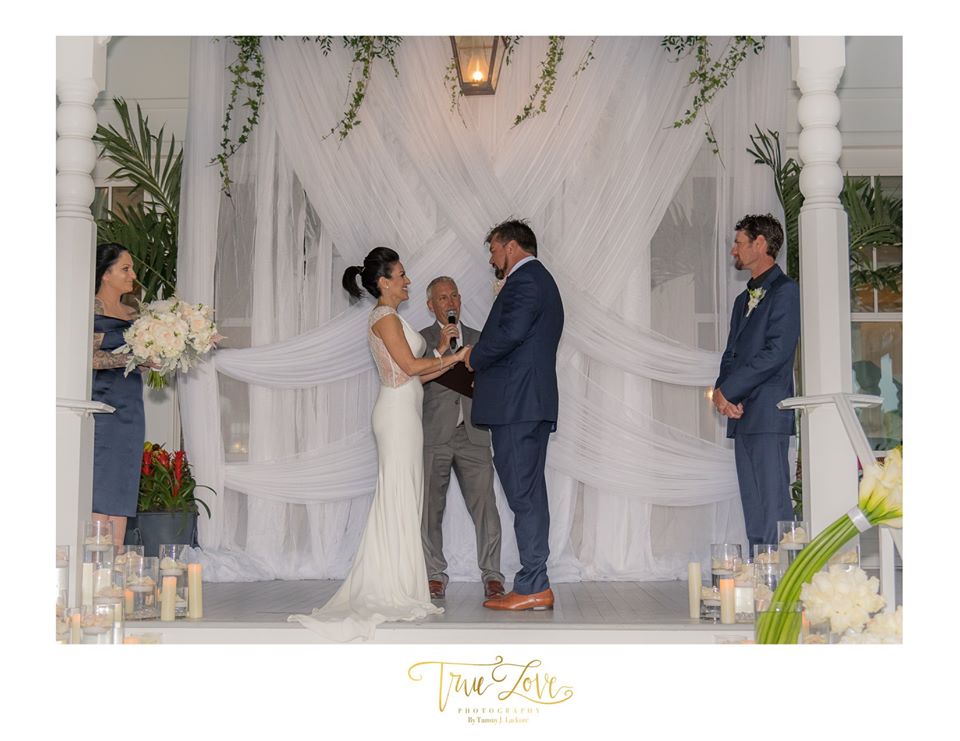 Bellview Inn
Lisa and Steven chose the Belleview Inn as the Venue for their wedding ceremony in mid-November. The newly renovated Belleview Inn, also known as the "The White Queen of the Gulf", was built by Henry Plant, who originally built eight grand hotels throughout western Florida from Tampa to Punta Gorda. Today, the Belleview Inn is one of the two remaining Plant hotels standing. It sits on a bluff in Belleair, FL overlooking Clearwater Bay and has been painstakingly restored over the past few years into a Luxury Florida Gulf Inn. It's history boasts of famous guests such as the Studebakers, the DuPonts, and the Vanderbilts; and past presidents Jimmy Carter and Gerald Ford, as well as musicians Tony Bennet and Bob Dylan. Throughout the years, it was said to be the place for laid-back leisure in a high-class setting, and it always managed to maintain its original Gilded Age grandeur throughout the decades, with renovations occurring to keep up with the changing times. However, after celebrating its 100th anniversary in 1997, the property went through a series of ownership changes that eventually led to its closing in 2009. Then, for years, the hotel sat empty until 2016, when JMC Communities, a St. Petersburg-based property developer stepped in, submitting a plan that would ensure that the historic hotel would live on. While the hotel is obviously not the same as it was when it was first built in 1897, there are many preserved portions and unique nods to the past scattered throughout. Everything was done to either restore or recreate something that looked original to the Belleview-Biltmore Hotel. Now, the restored Belleview Inn is part of the Opal Collection, a premier ensemble of luxury destinations.
Lisa looked gorgeous in her wedding gown as she was escorted by her daughter to join Steven as the head of the aisle. The couples' custom designed wedding ceremony included a Thank You to the Family, The Lord's Prayer, words about Love, Friendship, Loyalty, Fidelity and Trust, and The Blessing of the Hands. Then, as their family and friends looked on, the couple shared their vows, exchanged rings and were pronounced husband and wife by Rev Rick Lackore of Sensational Ceremonies. Florals, Décor and DJ Services were provided by Gabro Event Services, Videography provided by Dv Fusion Video, and Venue and Event Coordination by Kat, and the rest of the staff at the Belleview Inn. Special Thanks to Tammy, with True Love Photography, for providing this beautiful picture during their ceremony.
Congratulations to the new Mr. and Mrs. Steven Townsend!