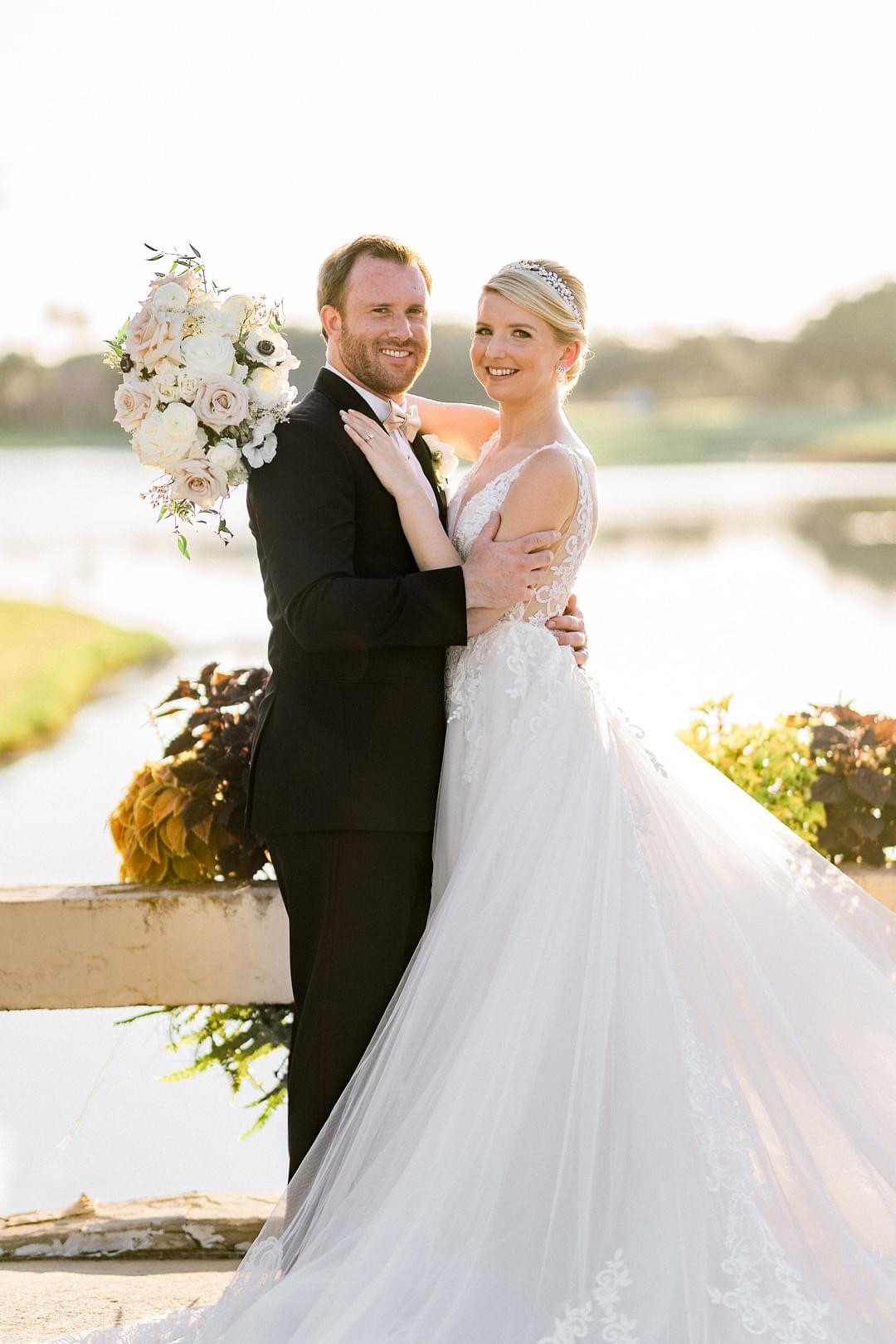 Countryside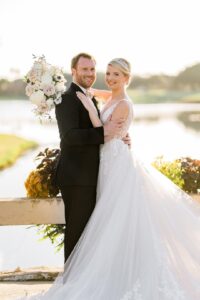 Paige and Mike loved the idea of having their wedding surrounded by family and friends.  The worry of the pandemic was over and now they could easily get married in the beautiful setting of Mission Inn Resort.  With rolling hills, a beautiful golf course, and out in the countryside, this was the perfect location for them.
Paige and Ryan looked lovely in their wedding attire;  accentuating them were beautiful florals of her bouquet and his boutonniere, made from large garden roses and white poppies.  Bluegrass Chic went above and beyond to make sure everyone looked stunning with their floral arrangements decorating the wedding party and the tables for the reception of this countryside wedding.
FyerFly Productions bought the music for the evening.  With beautiful instrumental music for the ceremony to rockin' music to the reception, they made this countryside wedding a moment to remember.  
Flora Bloom Photography really knocked it out of the ballpark (or the resort.) Their talented team of photographers captured every moment of the couple's countryside wedding day.  The photos were amazing, and the photographer just allowed the event to flow without being the center of attention.
Amanda, with For the Love of Events did an Amazing job of helping pull together the couple's vision for their countryside wedding and made it come life.  She recommended many of the talented vendors, she worked with the couple in planning, and brought everything about this countryside wedding to life.
Rev. Glynn Ferguson, the owner of Sensational Ceremonies and an Orlando wedding officiant, worked with Paige and Mike to make sure their wedding ceremony was perfect for their countryside wedding.  From a simple traditional style to a  personalized homework assignment that he gave it, every word was perfect.
Rev. Fergusons asked the two of them to write and tell him why love each other as part of their countryside wedding.
Paige wrote:  Mike is my best friend, my quarantine partner and biggest supporter!
I love Mike for who he is, and for who he is yet to become. My favorite trait of Mike is that he values family and friends. He treats everyone with kindness. I also love Mike for his competitive side which pushes me to be better at all times!
Mike wrote: There are so many reasons why I love Paige and why I want to spend the rest of my life with her by my side. Paige has such a wonderful, genuine heart that when I'm around her I can't help but smile. Her warm personality is contagious. She is loving, caring, kind-hearted and fun… and she reminds me that laughing every day (especially laughing at myself!) is the best medicine of all. Paige is also an adventurer. She likes exploring the outdoors, going new places, and experiencing new things. I see life as a never-ending journey of adventures and challenges, and I couldn't have picked a better partner to go on this journey with.
Congratulations to the two of you!