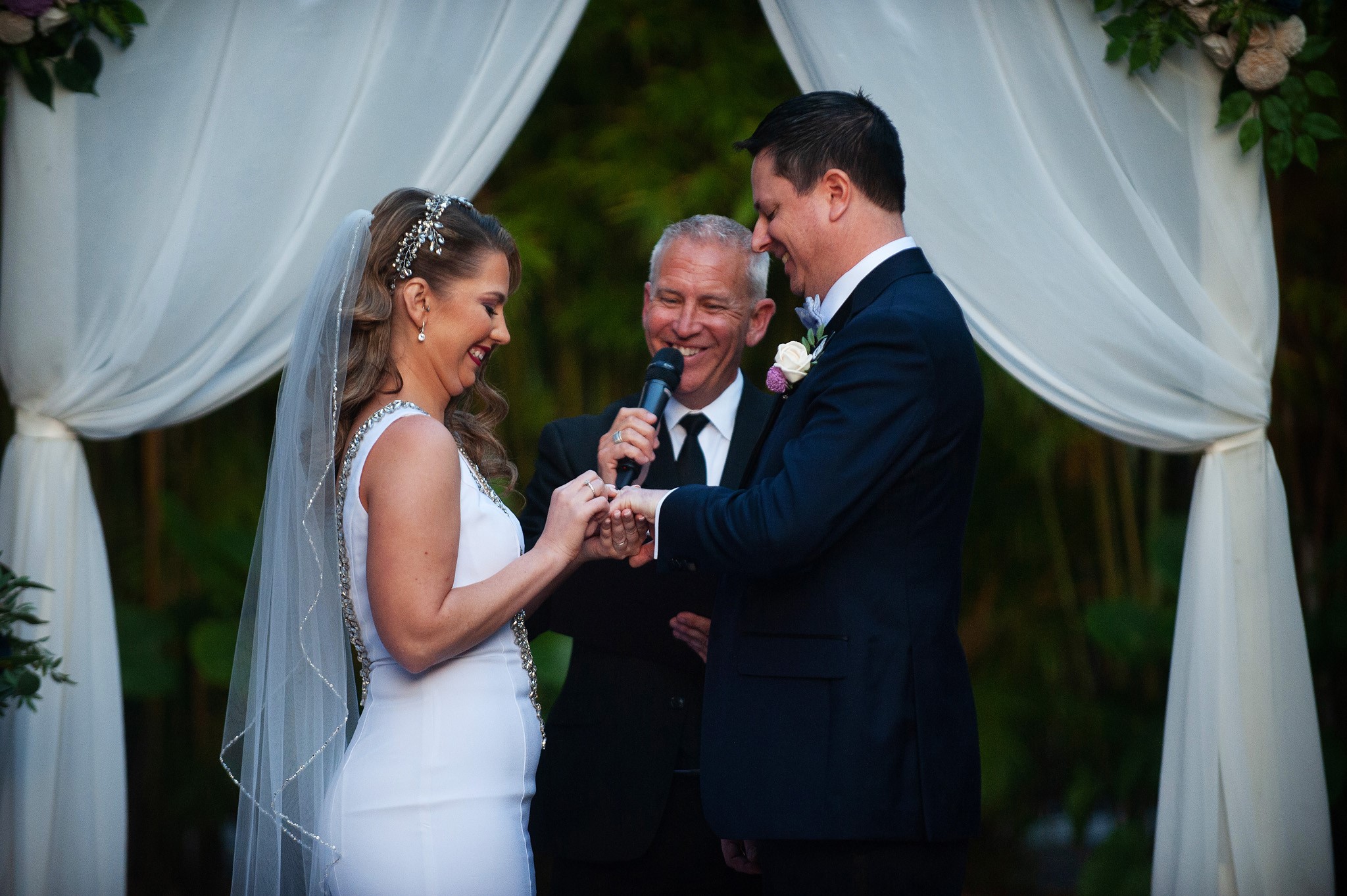 Downtown
Kristen and Ryan chose the historic NOVA 535, located near the downtown area of St. Petersburg, FL, as the venue for their wedding ceremony in early spring.
Built in 1920, NOVA 535 has been transformed into a modernized 100 year old Event Space, and is touted as one of the Best Reviewed Event Spaces in the Tampa and St. Petersburg area. At NOVA, brides and grooms are able to utilize all four of the available downtown spaces and create their unique wedding celebration.
Kristen looked gorgeous in her wedding gown as she was escorted down the aisle by her father to join Ryan in front of their wedding arch. The couple's custom designed ceremony included a Thank You to the Parents, Blessing of the Hands, a Scripture Reading from the Book of Ruth, and The Irish Wedding Blessing. Then, as their family and friends looked on, the couple shared their vows, exchanged rings and were pronounced husband and wife by Rev Rick Lackore of Sensational Ceremonies.
DJ Jaey provided the audio and a custom playlist created by the bride and groom for the ceremony; He kept the dance floor rockin and everyone loved the music. Videography by Complete Weddings and Events and Venue and Event Coordination was provided by Stephanie and the staff at Nova. Special thanks to Jerry with Jerry McGaghey Photography for providing this beautiful picture as Kristen shared her ring vows with Ryan.
Congratulations to the new Mr. and Mrs. Ryan Kloth!