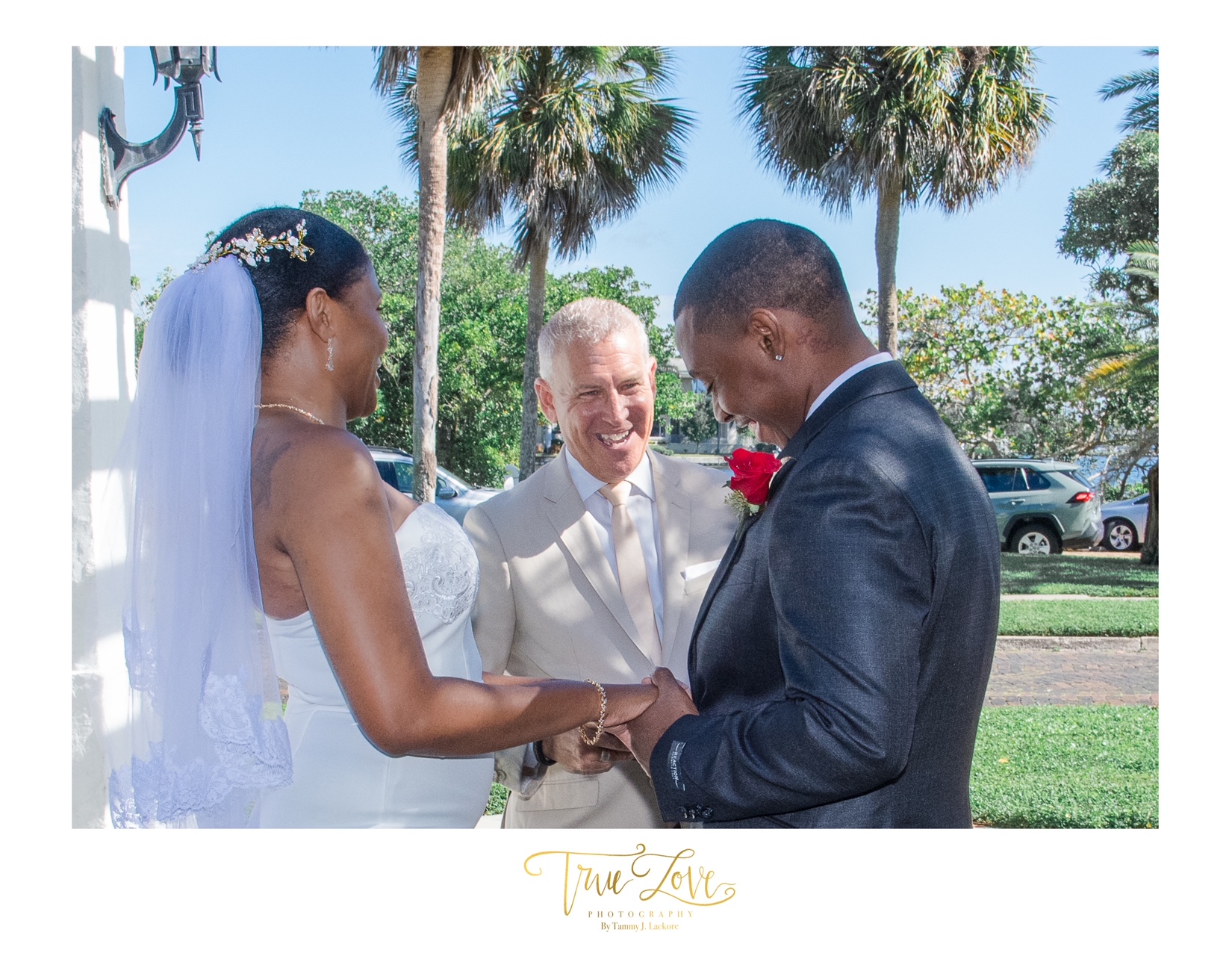 Elopement Package
Andrea and Chris booked their Elopement Package through Intimate Weddings of Tampa, and chose Granada Terrace Park in St. Petersburg, FL as the site for their intimate wedding ceremony in late October.
Granada Terrace Park is popular for events, weddings and photoshoots. It offers a beautifully constructed arbor and waterfront views of Coffeepot Bayou.
Andrea looks stunning as she was escorted down the terrace pathway to join Chris in front of their wedding arbor. The couples' custom designed ceremony included a Special Remembrance, Scripture readings from the book of Genesis and Proverbs, The Lord's Prayer, the Blessing of the Hands and the Jumping of the Broom. Then, as their family and friends looked on, the couple then shared their vows, exchanged rings and were pronounced husband and wife by Rev Rick Lackore of Sensational Ceremonies.
A Saxophonist was proved by Breezin Entertainment, and florals by Iza's Flowers.  Special thanks to Tammy, with True Love Photography, for providing this beautiful picture as Chris shared his ring vows with Andrea during their ceremony.        This was all included in the elopement package.
Congratulations to the new Mr. and Mrs. Christopher Lamb!