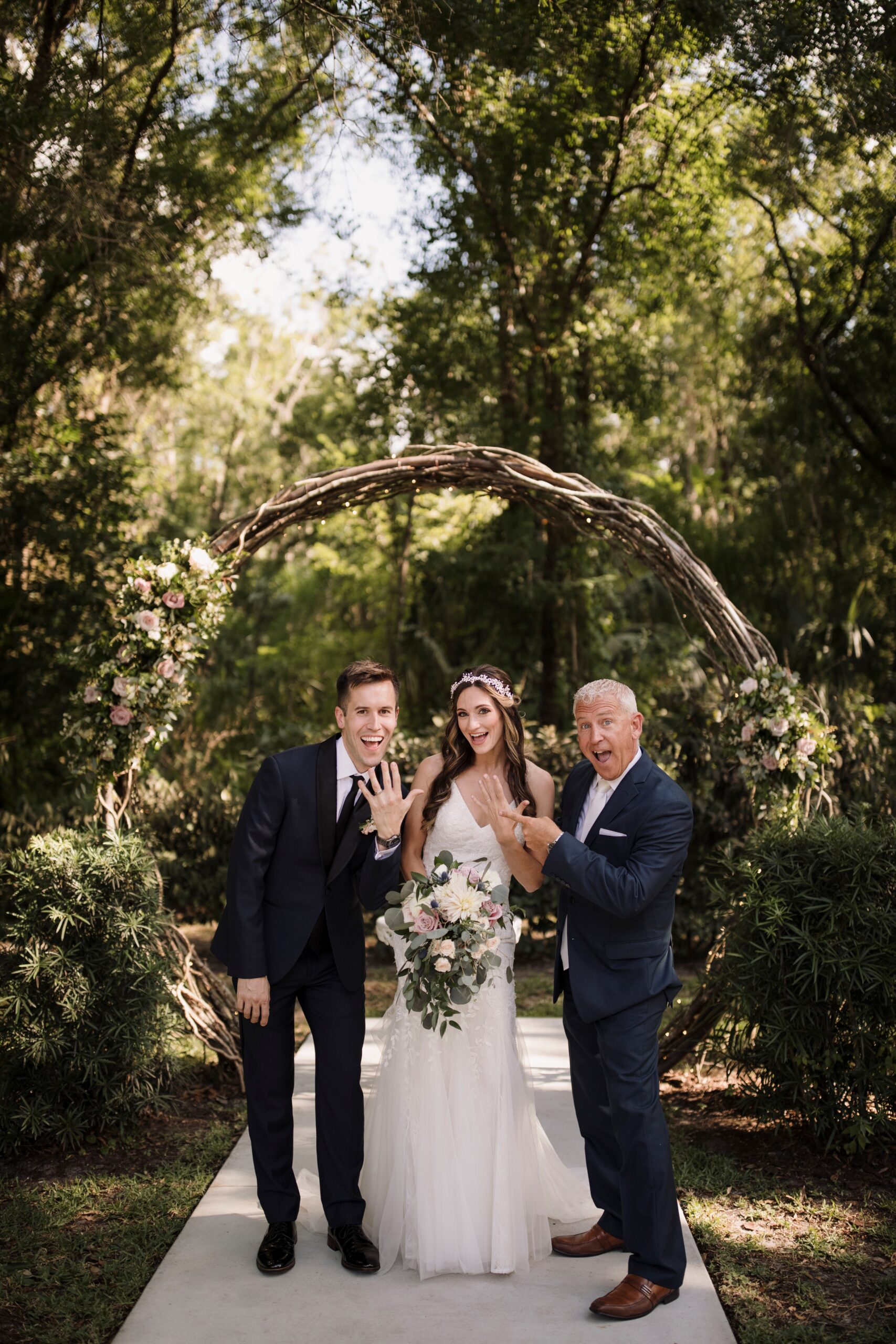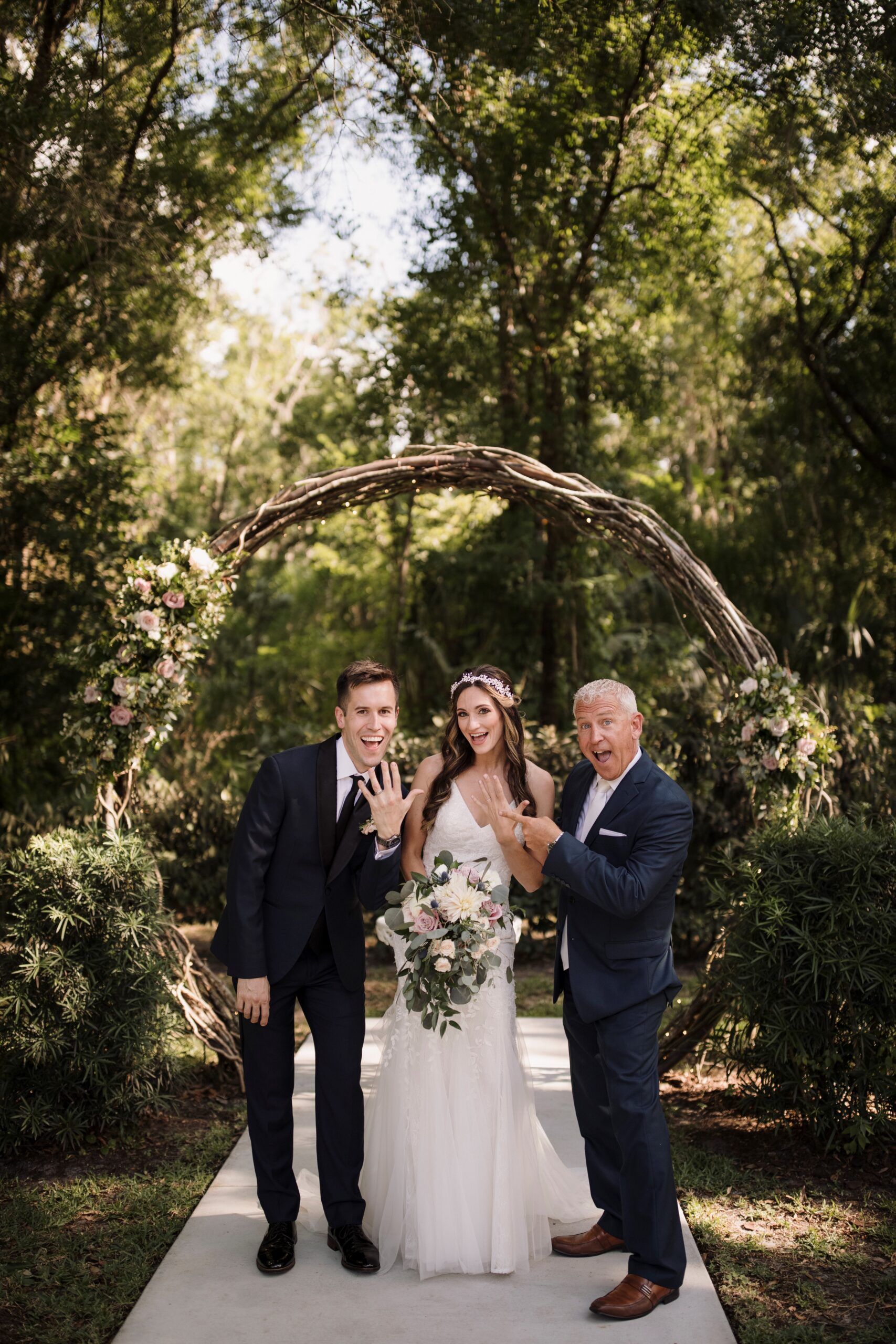 From California
Ashley and Nicholas came from California, and choice the beautiful Bakers Ranch in Parrish, FL as the venue for their wedding ceremony.
Nestled in a quiet corner of a once forgotten country road, Bakers Ranch offers a world of modern amenities; all with the luxury of peaceful settings and a nod to dreamy simplicity. Their award-winning, five-star, all-inclusive venue has been the backdrop for love and romance since 2014, and their highly acclaimed event coordinators have worked closely with Florida's top wedding vendors to bring magic to every celebration. Brides and Grooms will find the wooded oasis to be everything they have always dreamed.
Ashley looked gorgeous in her wedding gown as she was escorted down the aisle by her father and stepfather, to join Nicholas in front of their wedding arch with the "Infinity Forest" as their backdrop. The couple's custom designed ceremony included a Rose Ceremony for their parents, words about Love, Friendship, Loyalty, Fidelity and Trust, and a Unity Glass Ceremony. Then, in front of their family and friends, the couple shared their vows, exchanged rings and were pronounced husband and wife by Rev Rick Lackore of Sensational Ceremonies.
DJ Services provided by Jam All Day Sound and Entertainment, and Flawless Venue and Wedding Coordination was provided by Teala, and the rest of the staff at Bakers Ranch. Special thanks to Alisa Sue Photography for providing this picture of the happy couple after their ceremony.
Congratulations to the new Mr. and Mrs. Nicholas Mejia!