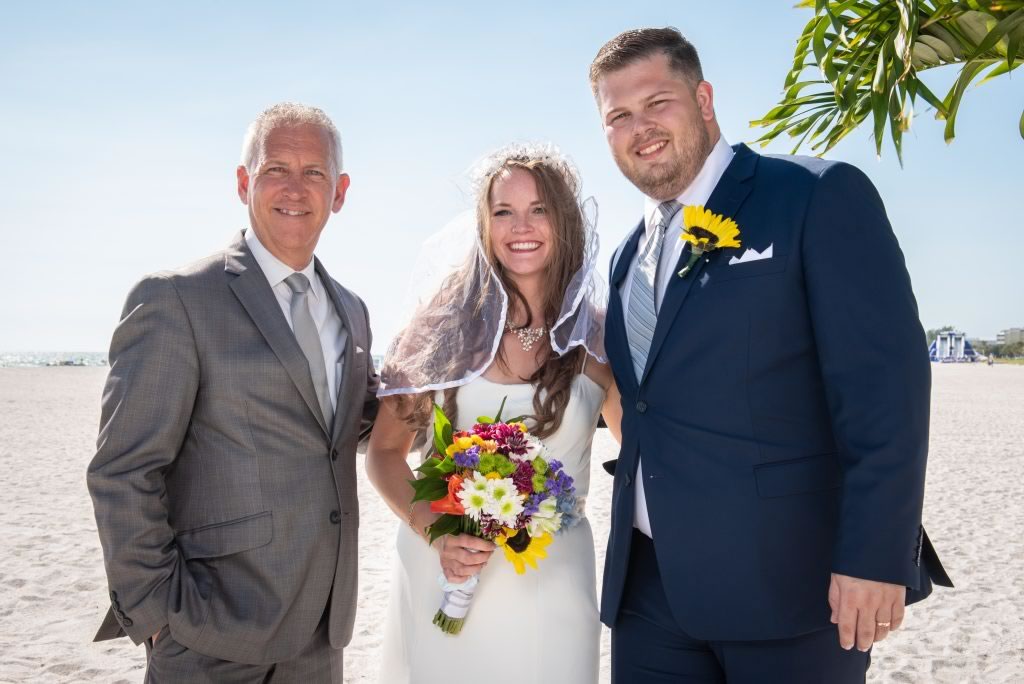 Grand Plaza Hotel Wedding-St. Pete Beach
A 360 Degree View of the Gulf of Mexico
Kimberly and Patrick chose the Grand Plaza Hotel on St. Pete Beach as the venue for their destination wedding in late May. Every room has a view at the Grand Plaza as it rises high over St. Pete Beach, offering a 360 degree view of the Gulf of Mexico.
Kimberly looked amazing as was escorted across the sand by her brother to join Patrick at the head of the aisle. The couple's custom designed ceremony included a description about love, friendship, and loyalty. With their family and friends gathered, they declared their love for each other with an exchange of sweet wedding vows.
The couple was pronounced husband and wife by Rev. Rick Lackore of Sensational Ceremonies. Special thanks to Celebrations of Tampa Bay for the wonderful photography and videography. Flawless venue and wedding coordination was provided by Krystn and the rest of the staff at the Grand Plaza.
Congratulations to the new Mr. and Mrs. J. Patrick Mobley!