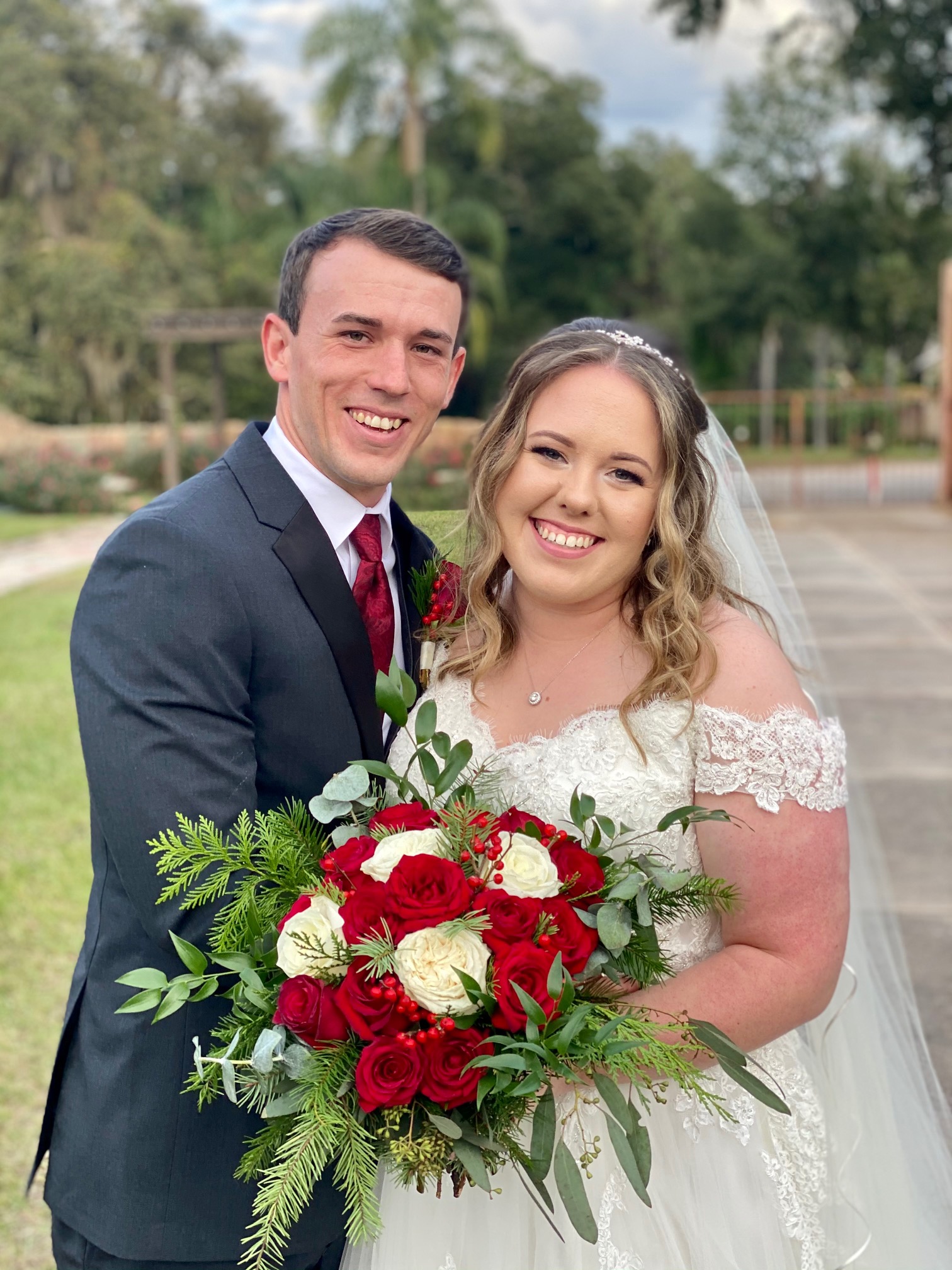 History
Even though Michael and Jennifer knew of each other while they were in high school in Orlando, they really didn't get to know each other until they started working together at Chick-fil-a.  What once was a casual friendship, became love, and the rest is history. Speaking of which, Jennifer and Michael loved the history of The Howey Mansion in Lake County.  Built in 1925 by William Howey it was his home, the center of his citrus empire in Central Florida, and made the perfect location for their wedding.  

Amy with Runway Events helped the couple to capture the history of the mansion and transform it into the location perfect for Jennier and Michael's wedding.  

Wildflower Photo and Film were all over the mansion and landscape to capture the wedding at this historic home.  The dappled light and the sapphire blue sky made the perfect setting for this beautiful wedding.

Heritage Visuals  worked hand in hand with the photographers, and Omarvelous Productions, live streaming company to make sure that every aspect of the couples day at the historic mansion was captured on film and in a way that would make it come to life for anyone who could not be there personally on the wedding day.

Jay with Liquid Entertainment really did a great job of providing the best ceremony music and kept the dance floor rockin as the guests danced the night away in the ballroom of this historic home.

Michale and Jennifer chose Rev. Glynn Ferguson, the owner of Sensational Ceremonies and an official Walt Disney World Officiant, to work with them to create a custom ceremony that was rich in personal touches.  Rev. Glynn asked them to each write and tell him why they love each other.  He then incorporated this "homework" into the ceremony and gave them the ceremony of their dreams in front of the floor to ceiling windows outside this historic mansion.

Jennifer wrote:  Michael, I love your ability to always make me laugh even when I'm not in the best mood. I love your attention to detail, even if it does take you ten minutes to pick out a birthday card. I love that you still look at me and smile like you did when we first started dating. I love the unconditional love you have for God and your family. But most of all, I love that you love me for me and always let me know that. 

Michael wrote:  What I love about Jenn is far more than any words I could express. She is without a doubt a gift from God to my life. Jenn is the most beautiful person inside and out. I love that she accepts me and loves me exactly as I am. At times I can be goofy and a little weird but she continues to love me anyway. I love how caring and compassionate she is towards me and anyone she meets. I love how she is always perfectly content spending the day at home relaxing with me. I love how she is always appreciative of everything I do and is always very supportive of anything I put my mind to. One of the most important things I love about Jenn is that she is not only my best friend, but my fiancé and my soon to be wife. 

Congratulations Michael and Jennifer!!!