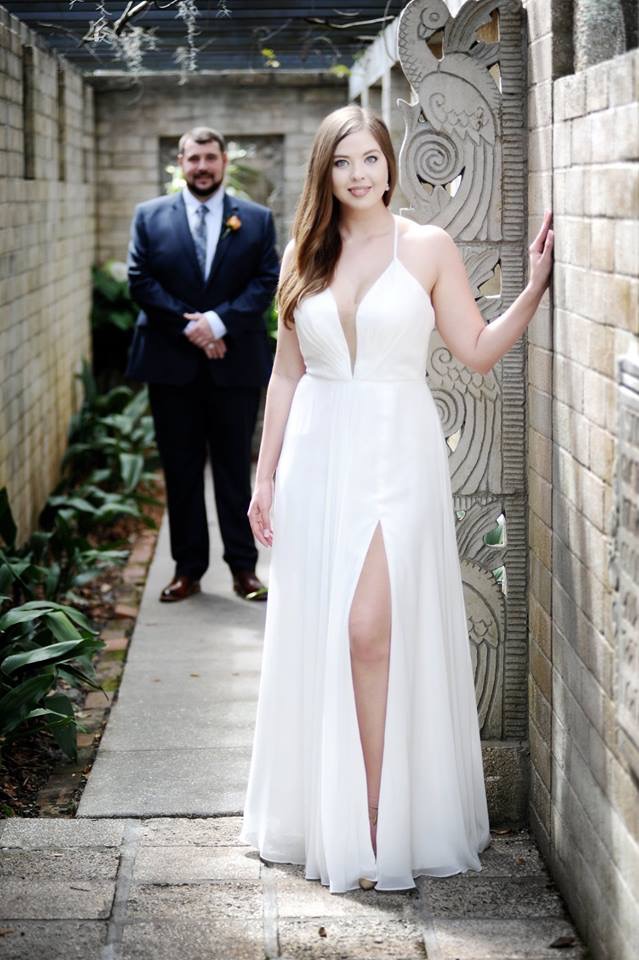 Married in the Mayan Chapel
Jonathan and Christina married in the Mayan chapel at the Maitland Art and History Museum. With towering carvings inspired by Mayan architecture behind then and standing on stone pedestals during their ceremony, it felt like a scene out of an Indiana Jones Movie.
The couple traveled from Alabama to beautiful Orlando, Florida for their elopement.
Christopher Smith with Snap Fine Art captured every moment of their wedding day. From the first look, to. The wedding vows, and right into that first kiss as husband and wife. He even got a picture of their unique ring box. From the outside it looked like a simple red box, but open the clasp and a flower inside unfolds to display Christina's wedding ring.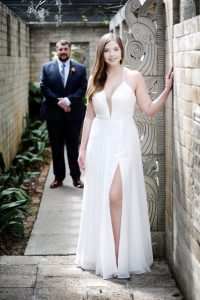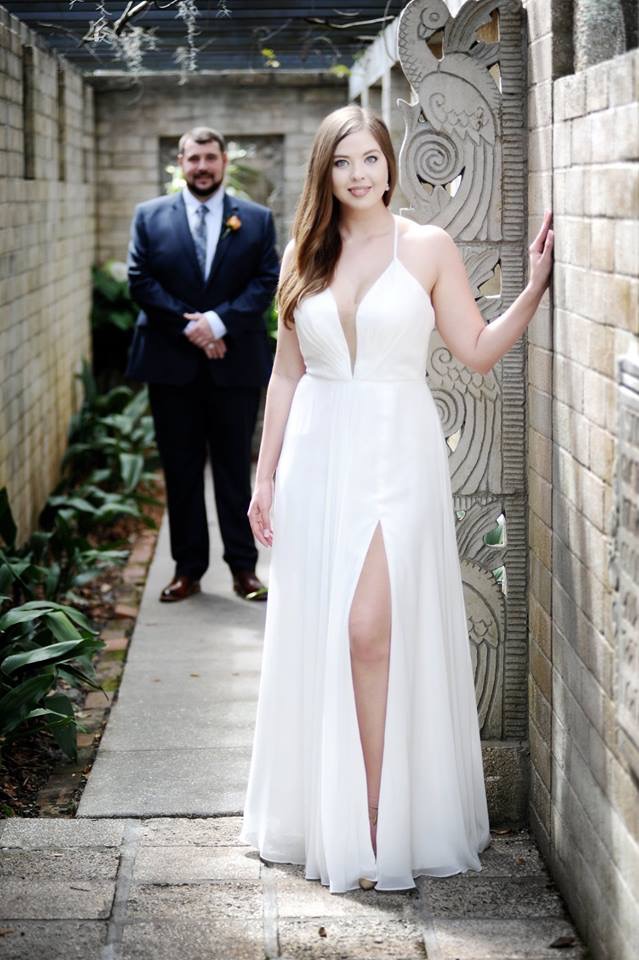 They couple asked for flowers that were not specific to you color. They said coral or pink or orange. Flowers by Lesley found these Amazing roses that captured every one of those colors and looked absolutely stunning.
Rev. Glynn Ferguson was the officiant from Sensational Ceremonies. He worked with the couple to create a custom ceremony; just the way they wanted it. He also gave them a home work assignment. To write and say why they love each other.
Christina wrote: I love how passionately John strives to make the people around him happy. He is so generous and considerate. He gives with no selfish motives. He accepts and respects every broken part of me I thought no one could love. He embraces the things in life that I find most important – faith, family, friends, and financial stability. It sounds so simple, but you rarely find someone striving to nourish and balance all of those aspects of life. Finding these traits in a person, and also finding you have chemistry with that person, is like lightning striking the same place twice. John is all of the things I've prayed for in a spouse, and so many things I never thought to pray for. It's like God sat and checked off my wishlist.
Jonathan wrote: Christina is my best friend she makes me see things in life that I have never noticed or really thought about she is very intelligent she makes me feel good about myself she is a very beautiful woman and a very hard worker she always makes me see the positive in negative things I could not imagine living this life without her
We hope their marriage is filled with love and laughter as they walk this road of life together.