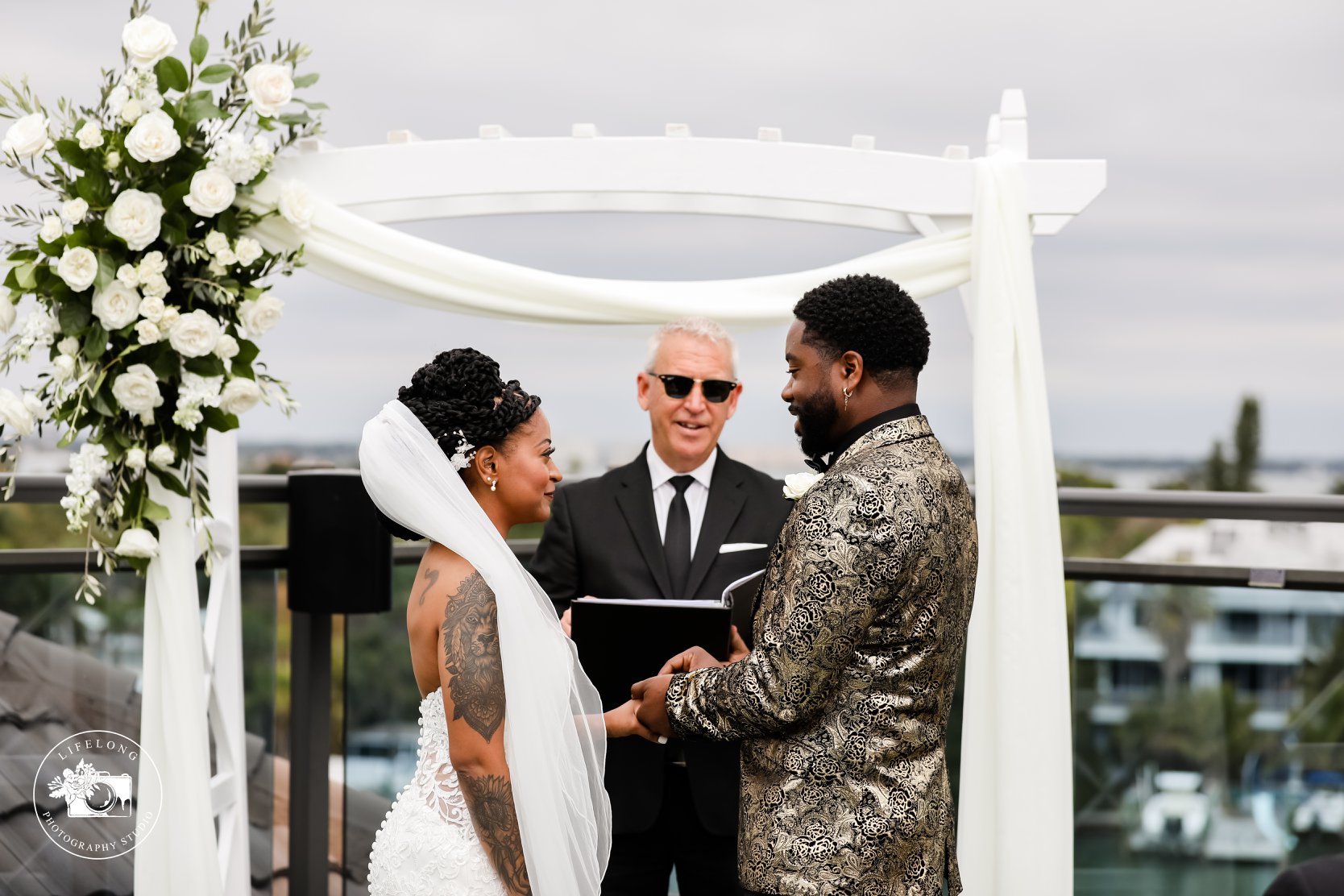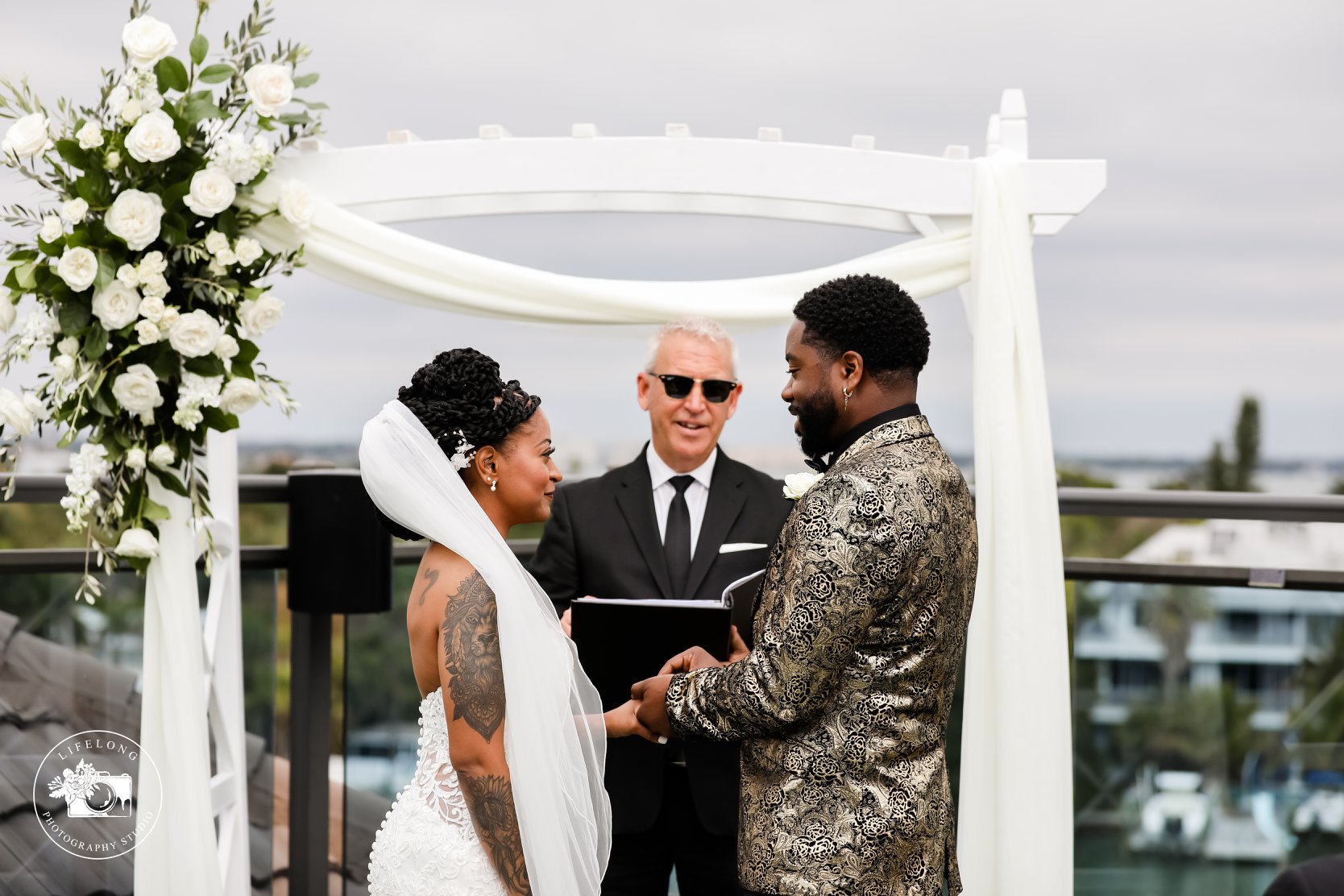 Mediterranean
Joshualin and Rashe chose the Hotel Zamora on St. Pete Beach as the venue for their Mediterranean wedding ceremony on a beautiful afternoon in late Spring.
The Hotel Zamora on St. Pete Beach, is a white-washed Mediterranean palace that though breathtakingly modern, feels anchored in a bygone era. Inspired by the architecture of its namesake Spanish province, the hotel's striking Romanesque façade is the framework for expansive luxury suites with balconies overlooking the Intracoastal Waterway and Gulf of Mexico, stylish dining and the laid-back leisure of Florida's fashionable Tampa Bay.
Joshualin looked amazing as was escorted down the aisle by her father to join Ryan in front of their wedding arch at this Mediterranean palace. The couples' custom designed ceremony included Scripture Readings from the book of Genesis and Ruth, the Lord's Prayer and The Blessing of the Hands. Then, in front of their family and friends, and with an amazing view of the Intracoastal Waterway as their backdrop, the couple shared their vows, exchanged rings and were pronounced husband and wife by Rev Rick Lackore of Sensational Ceremonies.
Florals and Décor for this Mediterranean wedding were provided by Iza's Flowers, and Venue Coordination provided by Erin and the rest of the staff at Hotel Zamora. Special thanks to Gabrielle with Lifelong Photography Studio for providing this beautiful picture as Rashe shared his Ring Vows with Joshualin.
Congratulations to the new Mr. and Mrs. Rashe Dean!