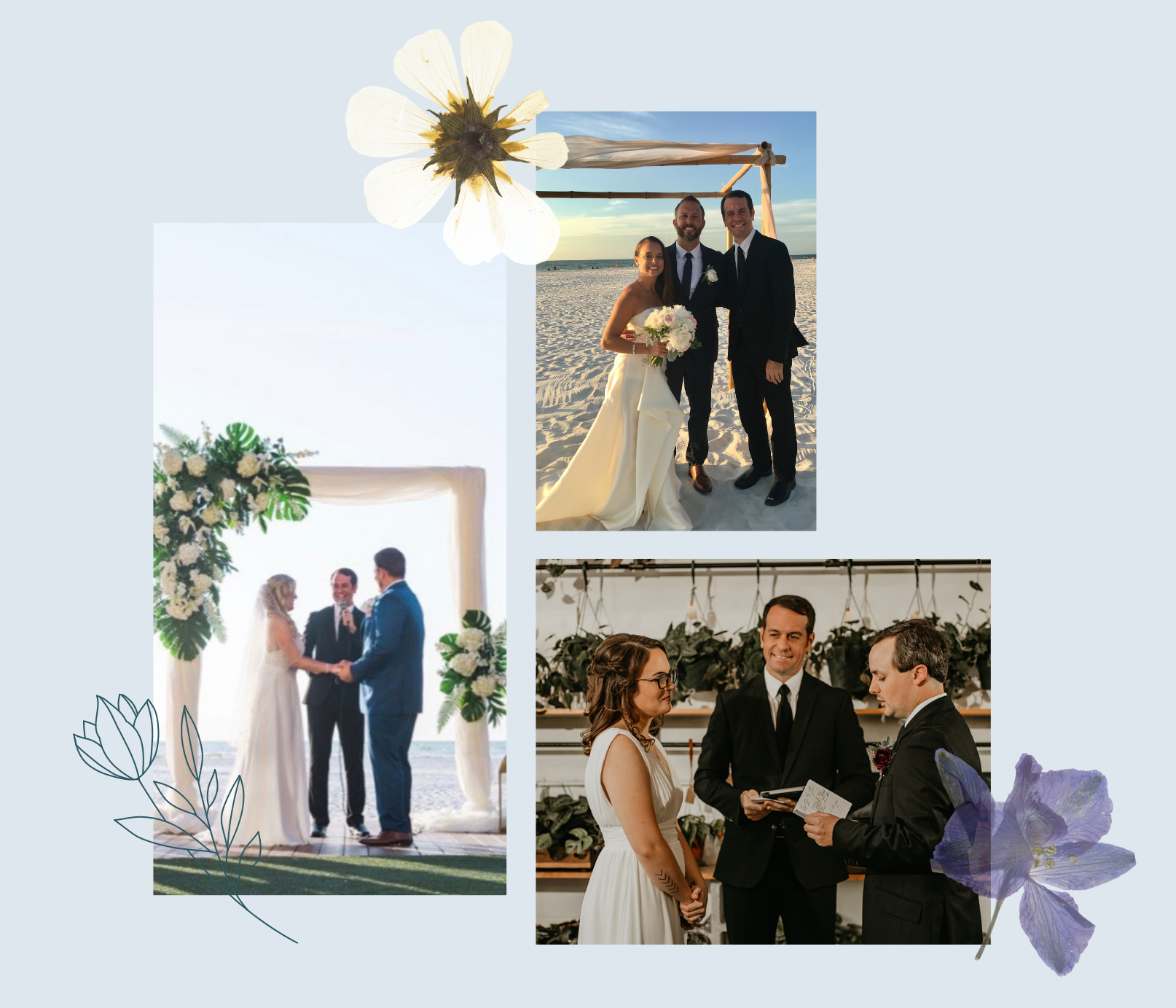 Meet the Team: Brian Jones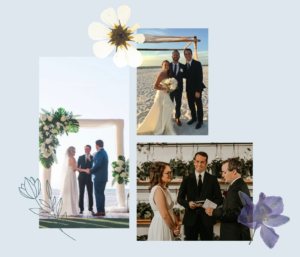 Hi, I'm Victoria here with your Meet the Team! Today we are going to meet Pastor Brian Jones,
Before we get started Brian, what is your favorite flavor of wedding cake?
That's easy, vanilla and chocolate swirl.
Let's get started, tell us where you are located and how long you have been with Sensational Ceremonies.
I'm located on Florida's West Coast, and I have been part of the team for 10 years now!
Before you came on board, what did you think a destination wedding was?
I thought a destination wedding was when you fly away to somewhere tropical to have your wedding, like Hawaii or some tropical island.
What schooling or work experience has prepared you for what you do now?
I served in church ministry for 11 years leading services, teaching, community work before being licensed/ordained in 2010. I started with SC in 2011 and have performed over 700 ceremonies since.
What is your favorite part of a wedding as a guest? And as the officiant?
As a guest, seeing the bride walk down the aisle. As the officiant, seeing the groom's face as he sees his bride for the first time.
What is a tradition that never gets old?
A couple reading vows they have written.
What is your favorite extra item, i.e., sand ceremonies, unity candle?
The Art of Marriage
What is something you wish couples did not do?
Seeing each other until the start of the ceremony.
What is something you wish couples knew about you?
I have been married for 22 years and have 3 great kids.
And last, but certainly not least; what is one piece of advice you would like to give to all couples?
Relax, breathe, and enjoy your special day!
Thank you Brian for sharing some of your favorite things, and advice for all couple out there.