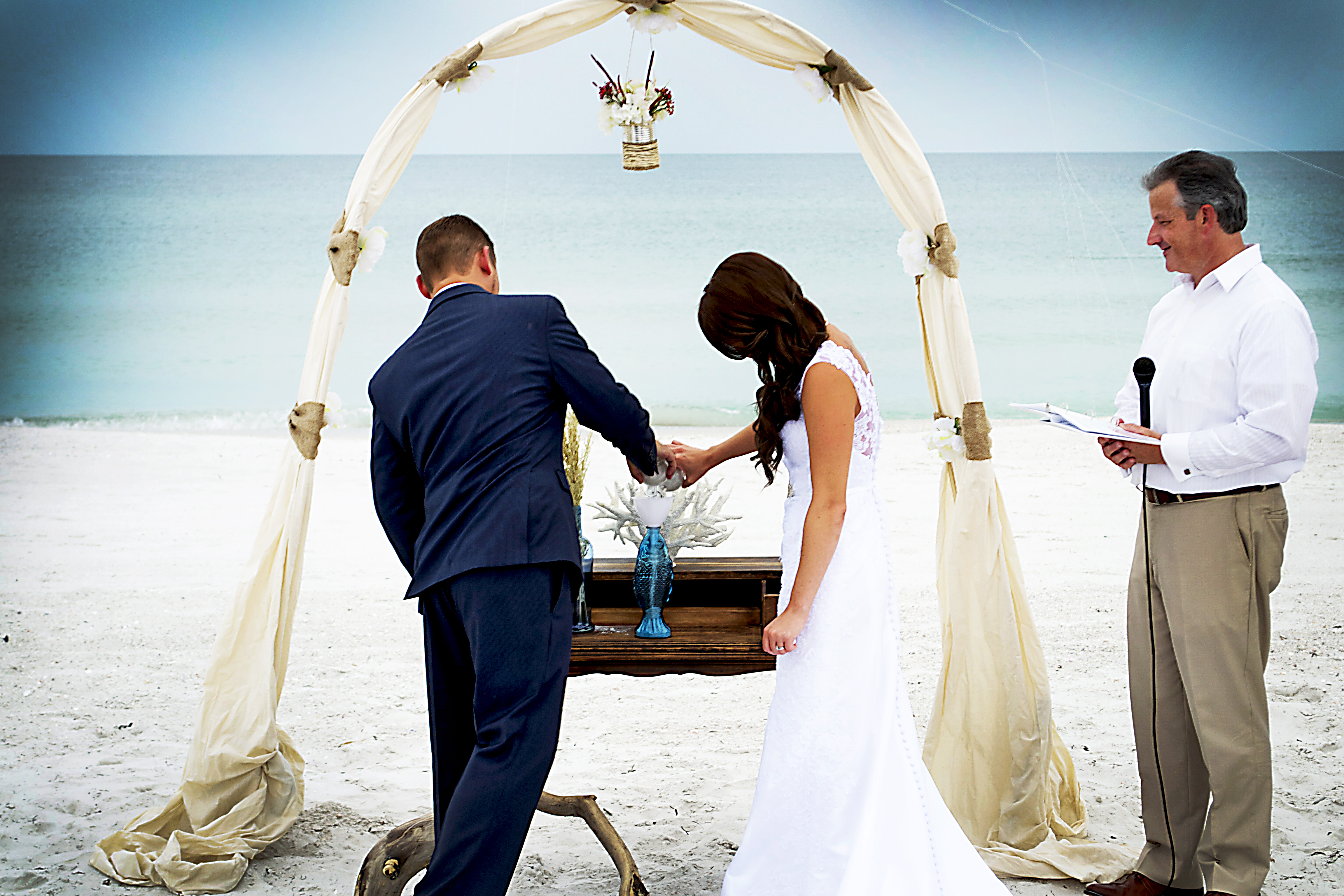 Molly & Dusty
Timeless, Elegant, Beautiful, Filled with love….
These are descriptions every bride strives to receive from a long planned wedding day.  Molly and Dusty had a ceremony to fit this description and so much more!  In its simplicity Molly and Dusty shared their love for one another, and their commitment to each other at a beautiful private beach house in Passé a Grille.  Celebrating with this amazing couple, on a day filled with love, was their closest friends and family.  The beauty of the ceremony was inspired and provided by the natural surroundings.  Timeless, Elegant, and Beautiful… just take a look at the Bride and Groom!
Thank you to Pastor Chris Thomas of Sensational Ceremonies for officiating this ceremony.
Congratulations from Sensational Ceremonies!!!