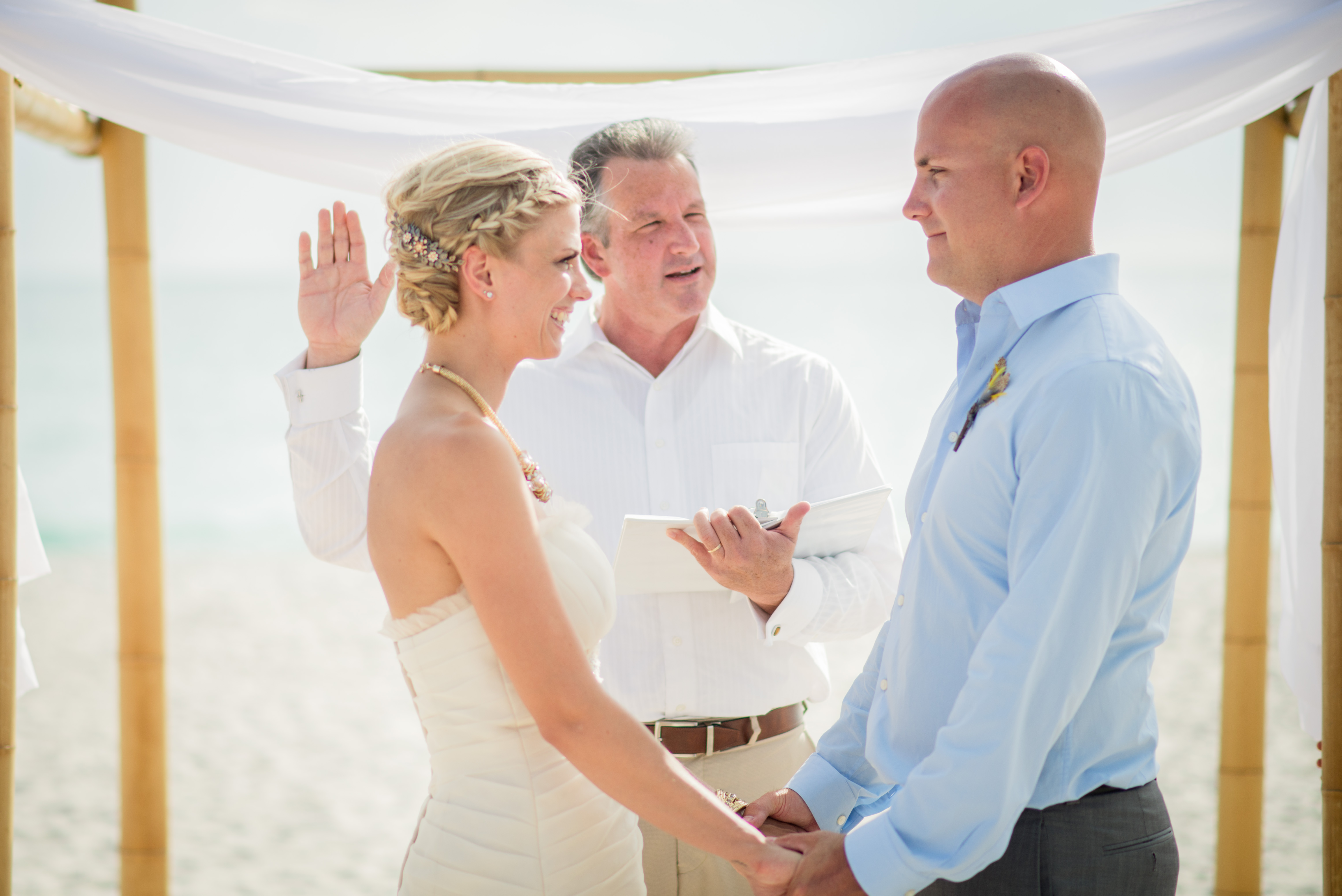 Sarah & Alan
A beautiful beach house.  Perfect weather as the sunsets over the horizon.  A beautiful bride, and an adoring groom.  Being swept away by boat after you marry the love of your life.  Are you thinking this is a fairy tale, too good to be true?
Simplistic, beautiful, and full of love Sarah and Alan had all of the above and more for their wedding day.  Married by Pastor Chris Thomas of Sensational Ceremonies at a beach house in Nokomis, Florida, Sarah and Alan were graced with beautiful weather for their sunset ceremony on June 17.   They were surrounded by loving family and friends as they said their vows.  Then after the pronunciation of husband and wife in a romantic steal away moment bride and groom were swept away by boat as the sun cascading through the clouds.
Sensational Ceremonies wishes Mr. and Mrs. Burch many years of happiness.