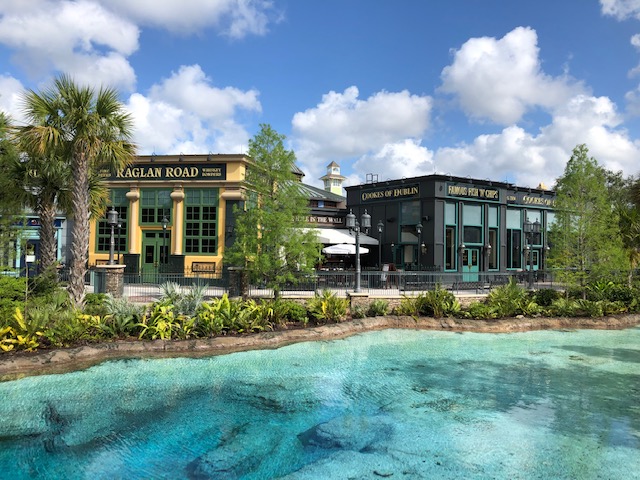 Raglan Road Wedding-Disney Springs
From Pennsylvania to Beautiful Sunny Central Florida
Mike and Nicole traveled from Pennsylvania to beautiful sunny Central Florida to get married at Walt Disney World. In the beginning their plan was to use Disney Fairytale Weddings to help make their dreams come true for a Walt Disney World wedding. With prices so much more affordable at Disney Springs, the couple decided to make the switch.
After looking at several venue options the Nicole and Mike picked Raglan Road at Disney Springs, right in the heart of Walt Disney World. With the beautiful dark wood walls, Irish music, and delicious Irish food- this was the place for them.
Mike Briggs Photography was with the couple throughout the day getting pictures of them getting ready, their arrival at Raglan Road, through the ceremony, their receptions and pictures around Disney Springs afterward.
Rev. Glynn Ferguson with Sensational Ceremonies worked with the couple to create a one-of-a-kind custom ceremony filled with all sorts of Irish touches. He also asked them to each write a paragraph and tell why they love each other.
Nicole wrote: In our 9 years together, I have seen him open up on so many levels and become so selfless.
He does everything he can to make sure myself and our dog Cocoa are happy and well taken care of. He sacrifices so that we can all be safe happy and feel loved. He makes me laugh like no one else by just being his own style of goofball. I could go on forever but I won't, I will just close with this: He does little things that mean a lot. He knows how much I love Disney and in particular AKL due to the giraffes there. He does everything he can to make sure he can take us there, which he knows will bring the biggest smiles, and also reminds me when we can't be there of the many happy memories and zen-like moments we've made in the past and will continue to make in the future. So all I have left to say is: "This eternal Sprite is for you, I love you."
Mike wrote: There's so much that I could go into. One of the biggest reasons for why I love Nicole is that she has never given up on me. She's seen me through some of my darkest times, always letting me know that I've got her behind me and beside me. She's brought out parts of me that were forgotten or that I didn't know I had. She has become my missing piece and my 'Ohana. Together with our dog Cocoa, she's made me fall in love with our little 'Ohana that we have and I wouldn't trade it for the world
As an Irish blessing says, "May your hands be forever clasped in friendship, and your hearts joined forever in love."