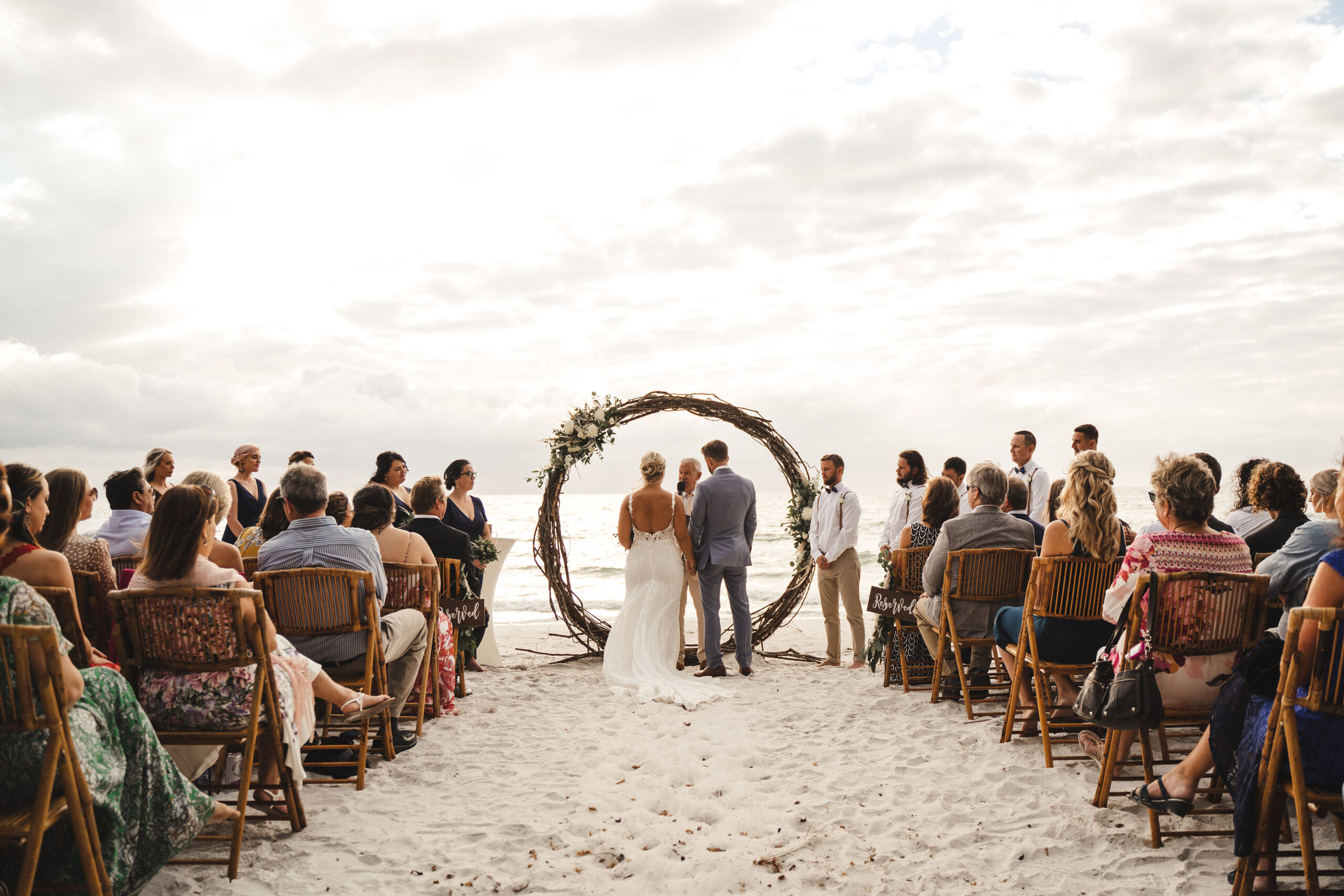 Treasure Island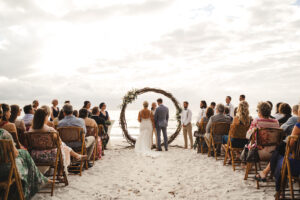 Sarah and Kimble chose the Sunset Beach House on Treasure Island as the venue for their wedding ceremony on a beautiful evening in mid-November. 
Located on Florida's spectacular West Coast, Sunset Beach House is a beachfront vacation rental complex that sits directly on the sands of Treasure Island, and close to nearby St. Pete Beach. It has five vacation rental suites, perfect for couples and families longing to experience the charm of Old Florida. The property is situated on five miles of white, sandy beaches, amid native sea oats, tucked beneath a halo of trees. All units face the warm gulf waters that glisten under spectacular nightly sunsets, providing an ambience of calm and serenity – a rare find anywhere in Florida. It would be hard to imagine a more beautiful spot for a wedding than the Sunset Beach House, and offers a unique opportunity to celebrate a Florida beach wedding at your own private resort.
Preceded by two bagpipers that led the processional, Sarah looked gorgeous in her wedding gown as she was escorted across the sand by her father and mother, to join Kimble in front of their wedding arch. The couple's custom designed ceremony included a Thank You to the Parents, The Blessing of the Hands, and The Wine Box Ceremony. Then, as their friends and family looked on, and with an amazing view of the Gulf of Mexico as their backdrop, the couple shared their vows, exchanged rings and were pronounced husband and wife by Rev Rick Lackore of Sensational Ceremonies.
Ceremony Sound was provided by Craig with Grant Hemond and Associates, Florals and Décor by Monarch Events and Design, Photography and Videography by J&S Media, and Event Coordination by Kelci and staff with Weddings by Abi & Co.
Congratulations to the new Mr. and Mrs. Kimble McKay!