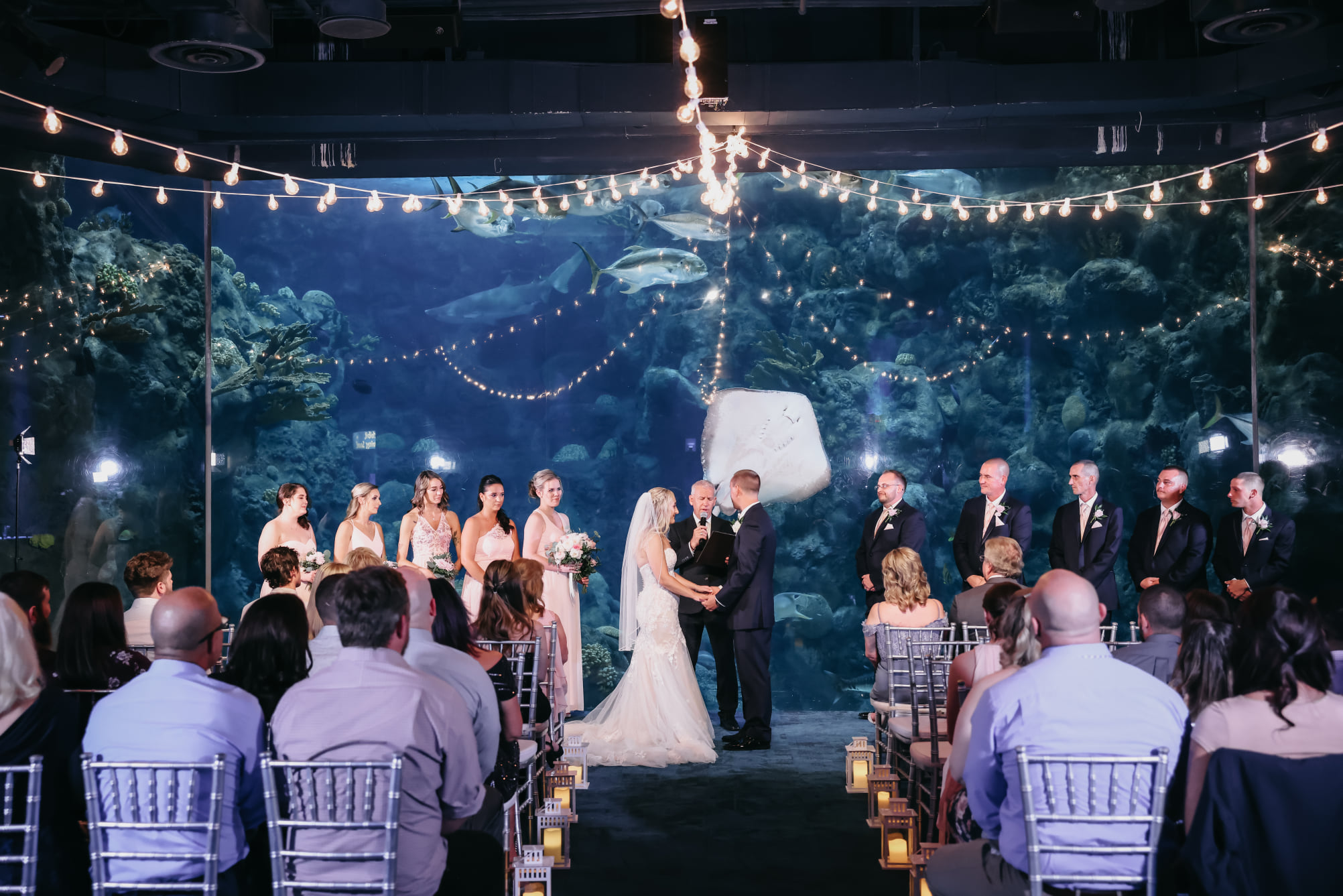 Aquarium Marriage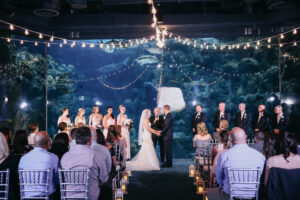 Whitney and Luke chose the Florida Aquarium as the venue for their wedding ceremony in early October. The Florida Aquarium is located in the Channelside district of downtown Tampa, next to the new Sparkman Warf.
Established in 1995, the Florida Aquarium enables guests to get up close to 14,000 animals; many of Florida's aquatic and terrestrial animals and ecosystems, as well as others from around the world. The experience is designed to take you on a journey, starting with a drop of water from one of Florida's many freshwater springs, all the way out to the open waters of the Florida Keys. Sights include a large, simulated wetlands environment located under a tall glass atrium, shallow bays and beaches, and a coral reef ecosystem encompassed in half a million gallons of natural seawater. Brooke and Drew's spectacular ceremony site was "under the sea" in front of the flagship exhibit – The Coral Reef – a half million gallon marine environment with more than 2,000 aquatic animals.
Whitney looked gorgeous in her wedding gown as she was escorted down the aisle by her mother to join Luke in front of the Coral Reef Tank. Their custom designed wedding ceremony included a Thank You to the Parents. Then, in front of their family and friends, the couple shared their vows, exchanged rings and were pronounced husband and wife by Rev Rick Lackore of Sensational Ceremonies.
DJ Services were provided by Grant Hemond and Associates, Venue Coordination by Kimberly and the rest of the staff at the Aquarium, and Event Coordination by CJ with Days Remembered by ND. Special thanks to Lifelong Photography Studio for providing the beautiful picture during their ceremony.
Congratulations to Mr. and Mrs. Luke Eichhorn!