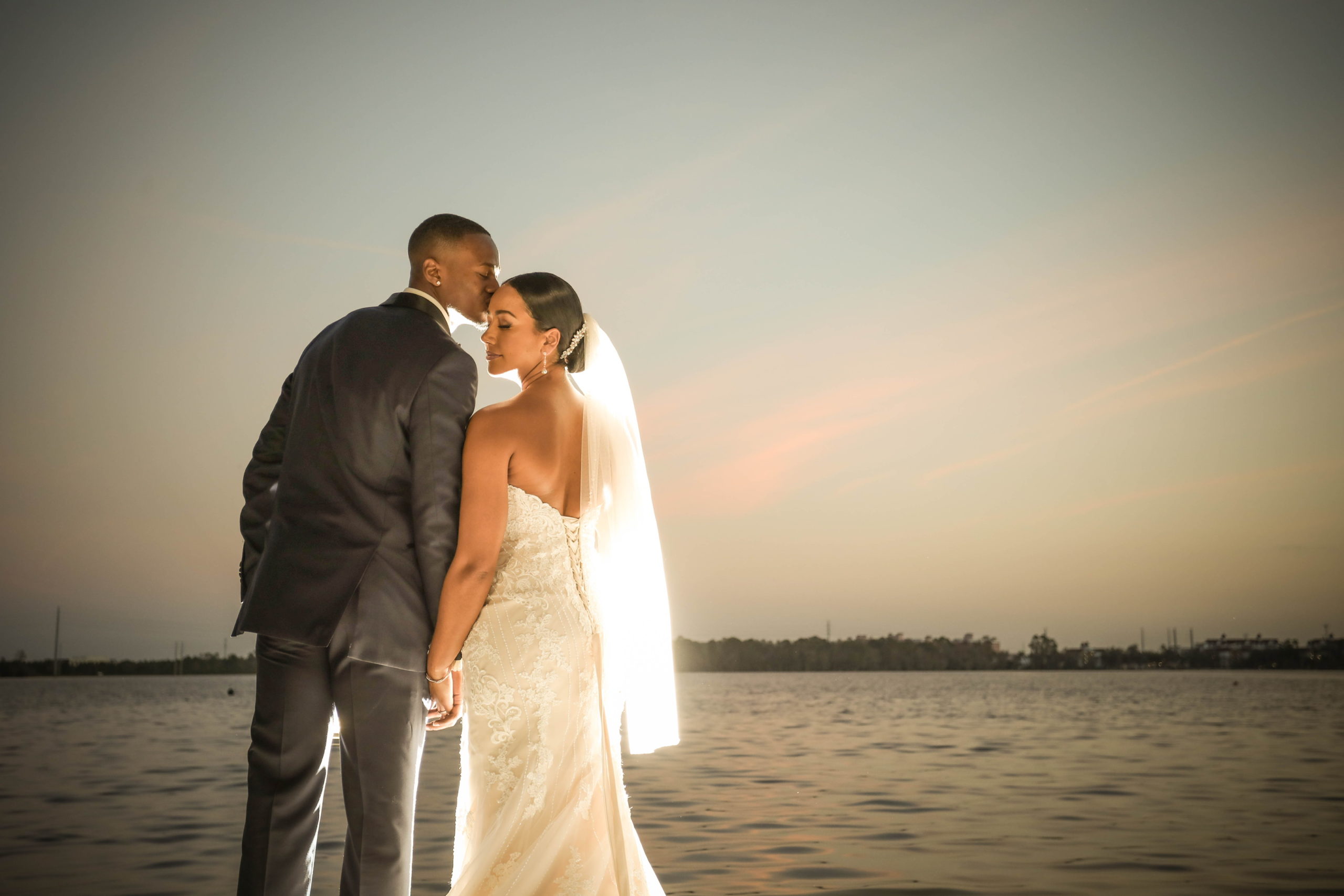 Tropical and Beautiful
What an amazing day for Preeya and Aaron. Aarond travels quite extensively (a track star and national team member for his birth country of Canada) and having a tropical and beautiful wedding at Paradise Cove was the perfect venue for them.  There on the shore of Lake Bryan, Preeya walked the aisle to join her prince charming in wedding bliss.The couple were thrilled with the great service they received from Daniel with Paradise Cove.  His attention to detail made everything flow smoothly and without hiccups.  Daniel also helped them put together an incredible team of wedding vendors that took care of every detail.
Atmospheres Floral and Decor worked to make the tropical and beautiful bouquets and boutonnieres for the bridal party and their family.  With white orchids flowing from Preeya's bouquet it was absolutely stunning.  Debra and her team also decorated the wedding arch with the same elegance and really tied everything together so that you could feel the tropical and beautiful theme in everything. 
Castaldo Studios captured every aspect of the Preeya and Aarons tropical and beautiful wedding day. From the photos of video of the couple getting ready, to the boat entrance of the groom and groomsmen, through the ceremony and into the reception; they captured it all.  Castaldo's team of photographers and videographers were absolutely professional.  They made sure that they got the shots, without becoming a distraction to the ceremony.
  The couple chose to have Rev. Glynn Ferguson, an Orlando officiant, and owner of Sensational Ceremonies, to help them create their own custom ceremony. Rev. Ferguson worked with them to choose a ceremony theme or style and then from that they wove their personal touches into the tropical and beautiful ceremony.  The couple chose a blessing of their hands and personal vows that they had written for each other.Cocktails Catering took the lead with their delicious food that evening.  With the tropical and beautiful vibe of the wedding ceremony, Cocktails wanted to carry that through the reception.  From passed hor devours to a delicious meal, they really took care of every detail for the couple.  We asked Preeya what she loved most about her tropical and beautiful wedding and she said: "We loved were all of our family and friends being together in one place.  We also loved the venue and how everything came together and flowed so perfectly."We wish them happiness for a lifetime!