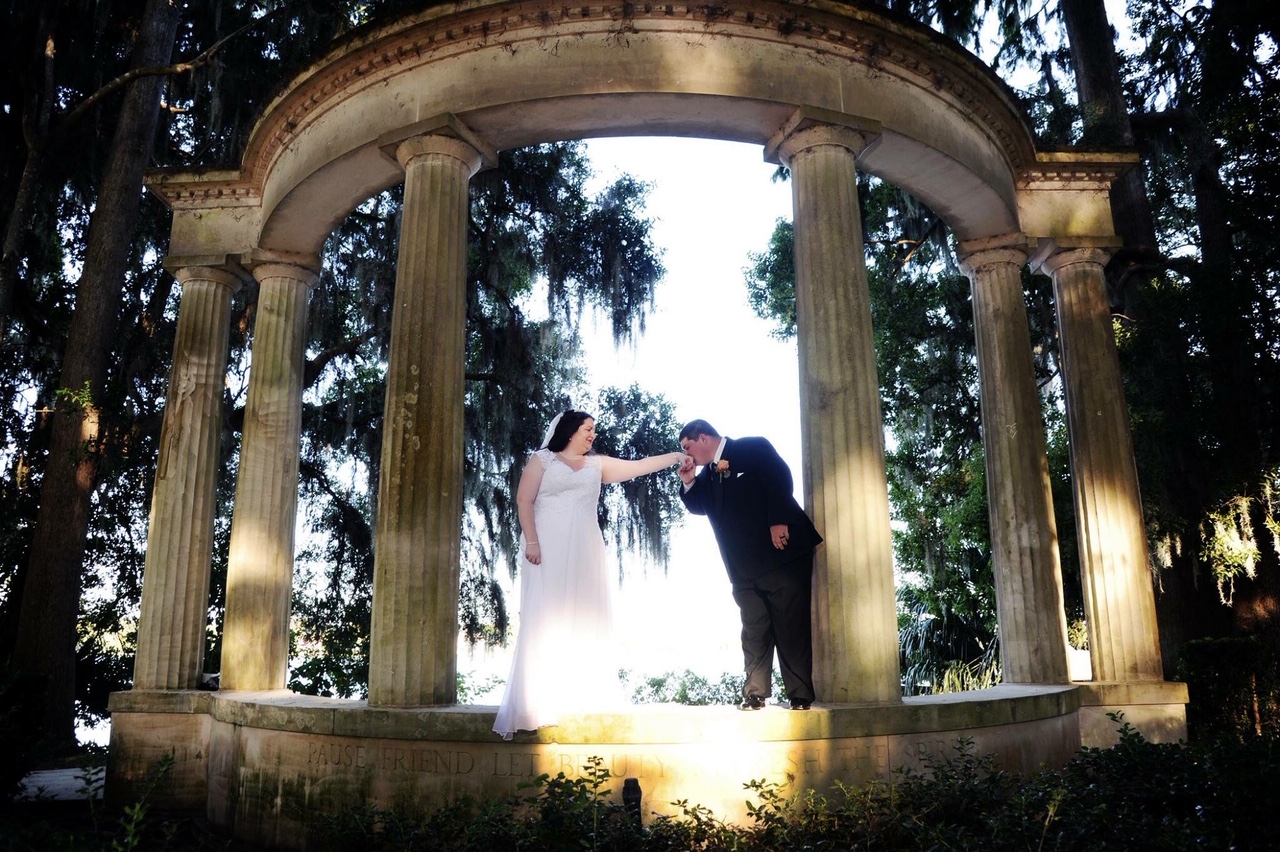 A Garden Wedding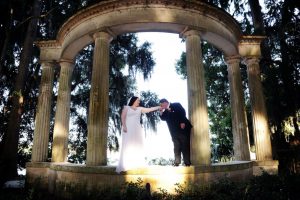 Brittany and Jay decided on a garden wedding for their destination wedding to Central Florida. Kraft Azalea Garden is nestled in a quiet neighborhood on the shores of tranquil Lake Maitland in Winter Park, Florida. Just minutes away from the hustle and bustle of the busy city, this is a great oasis of tranquility. With bald cypress trees that predate our nation, snowy egrets nesting in the branches above you, and the occasional tour boat behind you, this is a wonderful escape from the hustle and bustle of city life.
Coming from Massachusetts the couple enjoyed the breeze and shade that flowed over them and kept them cool on such a warm day.
Flowers by Lesley crated an amazing fall bouquet for Brittany. With Zinnias, amber daisies, and the red berries of St.John's Wart this fall bouquet and matching boutonniere were absolutely stunning.
Victoria with Intimate Weddings of Orlando took care of all the details. From booking the garden, ordering the florals for the bride and groom, to arranging a great vendor team to assist the couple; took care of it all.
Rev.Glynn Ferguson with Sensational Ceremonies was in contact with the couple months before their wedding to work on creating a custom ceremony to fit the two of them. Their ceremony spoke of the love and friendship that led the two of them to fall in love and decide to marry. "
Love is an intense and fulfilling emotion. It allows you to share intimacy and experience feelings of tenderness and warmth. Love takes you out of loneliness and lets you share your life with someone with whom you can express your innermost feelings and thoughts. It was love that brought you together to this moment, to unite your destinies. Always remember just how important your loving relationship is. Cherish your love forever."
Congratulations to Jay and Brittany! We wish for you a lifetime of happiness and love.