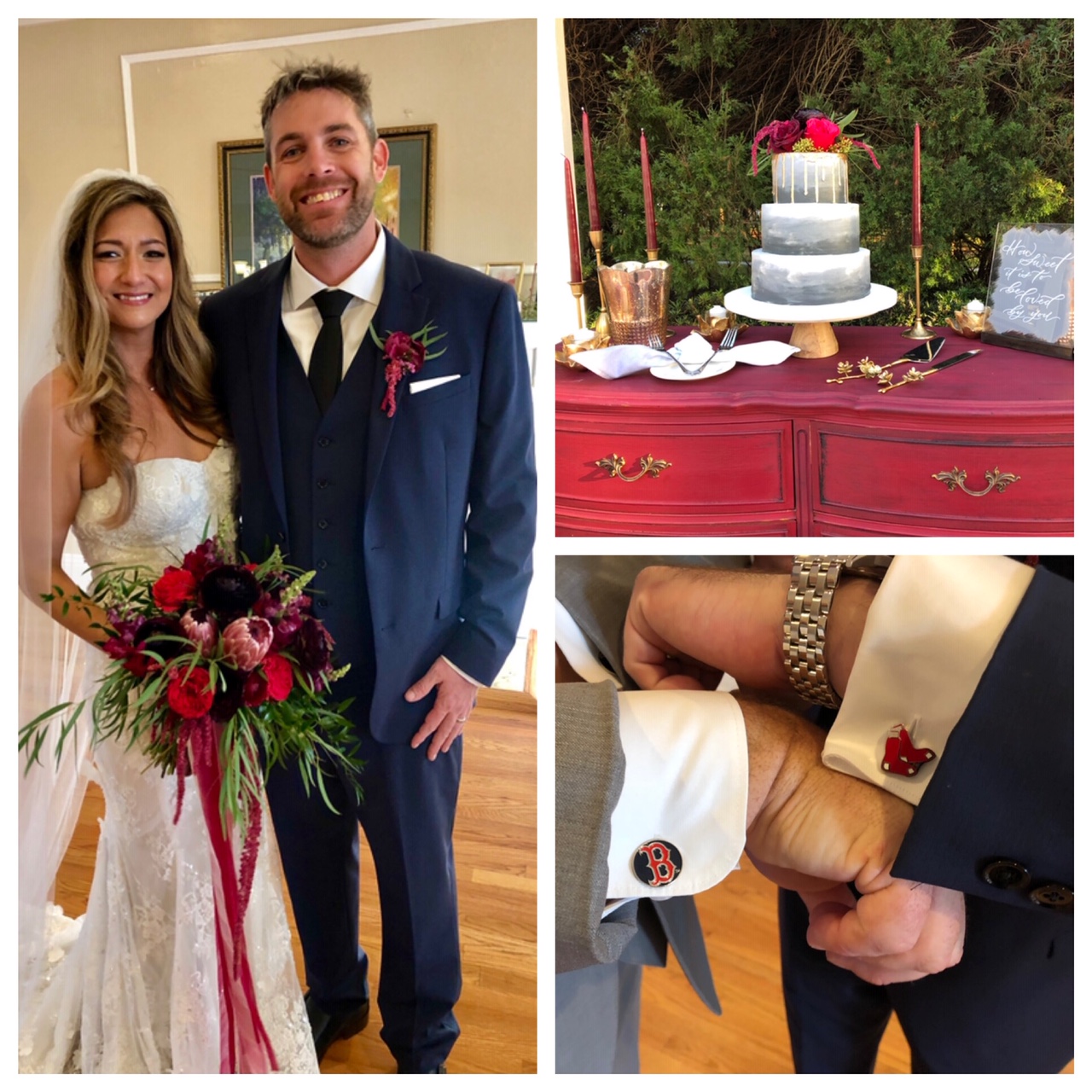 Amazing Lakeside Wedding
Justin with Orlando DJ Group took care of all their musical need throughout the ceremony and reception. He keep their guest moving on the dance floor and his suggestions on the ceremony were the perfect touch.
Ector with Thirty Three and a Third Photography captured every moment of the couple's day. From getting ready at the Grand Bohemian, the walk down the aisle, the ceremony, first kiss, to the reception and their exit, he captured it all.
Compass Wedding Collective worked right along side everyone to make sure Jessica and Donny's wedding video would really capture the day.
Big City Catering worked their magic once again. The delicious food was perfect for this eclectic couple. It's savory smells floated over the reception and made me want to run to the kitchen for more.
What can I say about the flowers. Fresh flowers just put it over the top. With the rich dark burgundy touches, Protea blooms, and greenery everywhere Flowers by Lesley used this rich color palette to make their vision a reality.
Rev. Glynn Ferguson with Sensational Ceremonies worked with the couple to make sure their ceremony was THEIR ceremony. They wanted the custom ceremony to reflect their love and relationship with each other. Rev.Glynn gave them each a homework assignment. To write and say why they love each other.
Jessica wrote: Why I love Donny:
* It is so easy loving him
* He has the biggest heart
* He is trustworthy and incredibly loyal
* His sense of humor is second to none, he keeps me laughing every single day
* I love that he purposefully mispronounces words like meme, instead saying "meemee" or "maymay"
* He is the best dog dad to Lucca and Giselle
* I love that he is secretly sensitive and that he cares so much about others
* He sends me random sweet texts messages during the day
* His ambition and drive to create the best life for us, he has always talked about our future since day one
* He gets along with everyone, and everyone loves him immediately
* I love just being with him
* He may not be perfect, but he is perfect for me.
Donny wrote: I can't answer why I love her because I find new reasons everyday why I love her and to love her more but I'll give it a shot.
* beautiful and smart
* Enormous heart
* Puts others first
* Good morals, beautiful soul
* Stubborn, solid conviction
* I don't understand why she always takes the dogs side of the story when something happens while she is away.
* Funny
* Beautiful laugh
* Clever
* Sports fan (not my fault your team stinks and I may have help create a monster)
* Drives me to be a better person daily (not easy)
* Supportive and loving
* Tolerates and loves me for me (DEFINITELY not easy)
* My best friend
We wish them happiness for a lifetime!