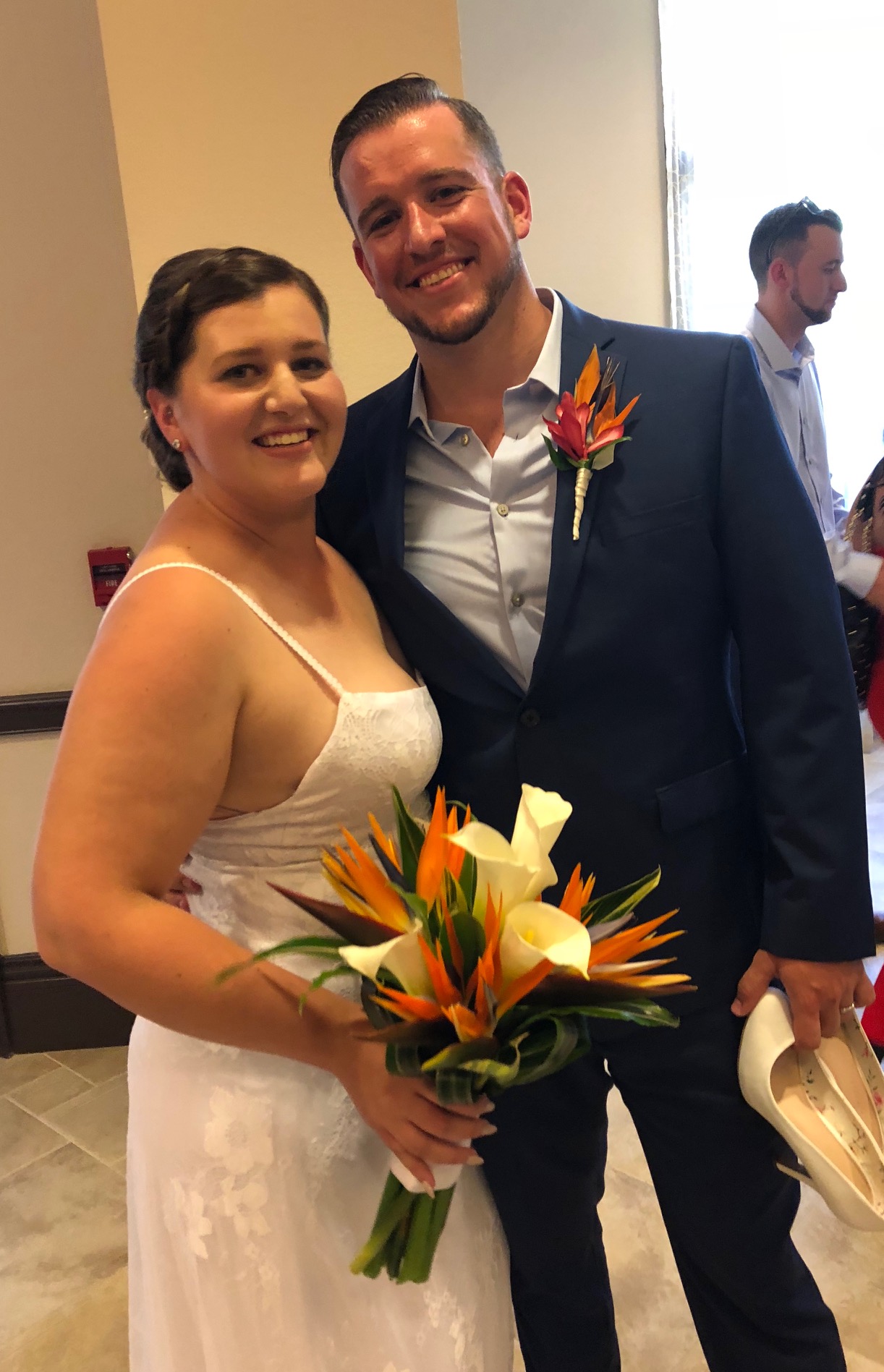 Brianne and Mike Unite in Marriage at Bonnet Creek
Brianne and Mike came to the beautiful Wyndham Bonnet Creek Resort near Walt Disney World, in Orlando, Florida to unite in marriage. Francesca with the Wyndham Bonnet Creek acted as coordinator for this romantic intimate wedding.
The couple chose a custom ceremony crafted by
Rev.Glynn Ferguson
with
Sensational Ceremonies
. They chose a traditional ceremony including a sand ceremony with their five year old son. The couple also agreed to do the homework assignment that Rev.Glynn gave them. He asked them to each write and say why they love each other, but they chose to : "
Love is a very powerful feeling. It bonds a couple as wells as their family. We both knew from the first time we crossed paths and said a simple "hi" that we were the ones for each other. You cannot put into words the feelings that we had that very second. Over the years we remained friends and continued to build our bond. It has been 6 years and our love has grown stronger then ever. There isn't a day that goes by where we don't say a simple "I love you". We go everywhere together and do everything together. Mike and I are best friends. We cannot imagine life without the other. As a couple we are always there for each other no matter what is going on. We support each other, we cheer the other on. If one of us has a goal, we are there to encourage and see what we can do to make that goal/dream come true. Loving each other comes naturally to us."
Greenery Productions created the incredible florals for Brianne and Mike. From the beautiful bouquet and boutonniere to the stunning arch decor every detail looked amazing.
Revelo Studios did an awesome job of capturing the couple's beautiful ceremony, as they were surrounded by family and friends.
Congratulations Mike and Brianne!