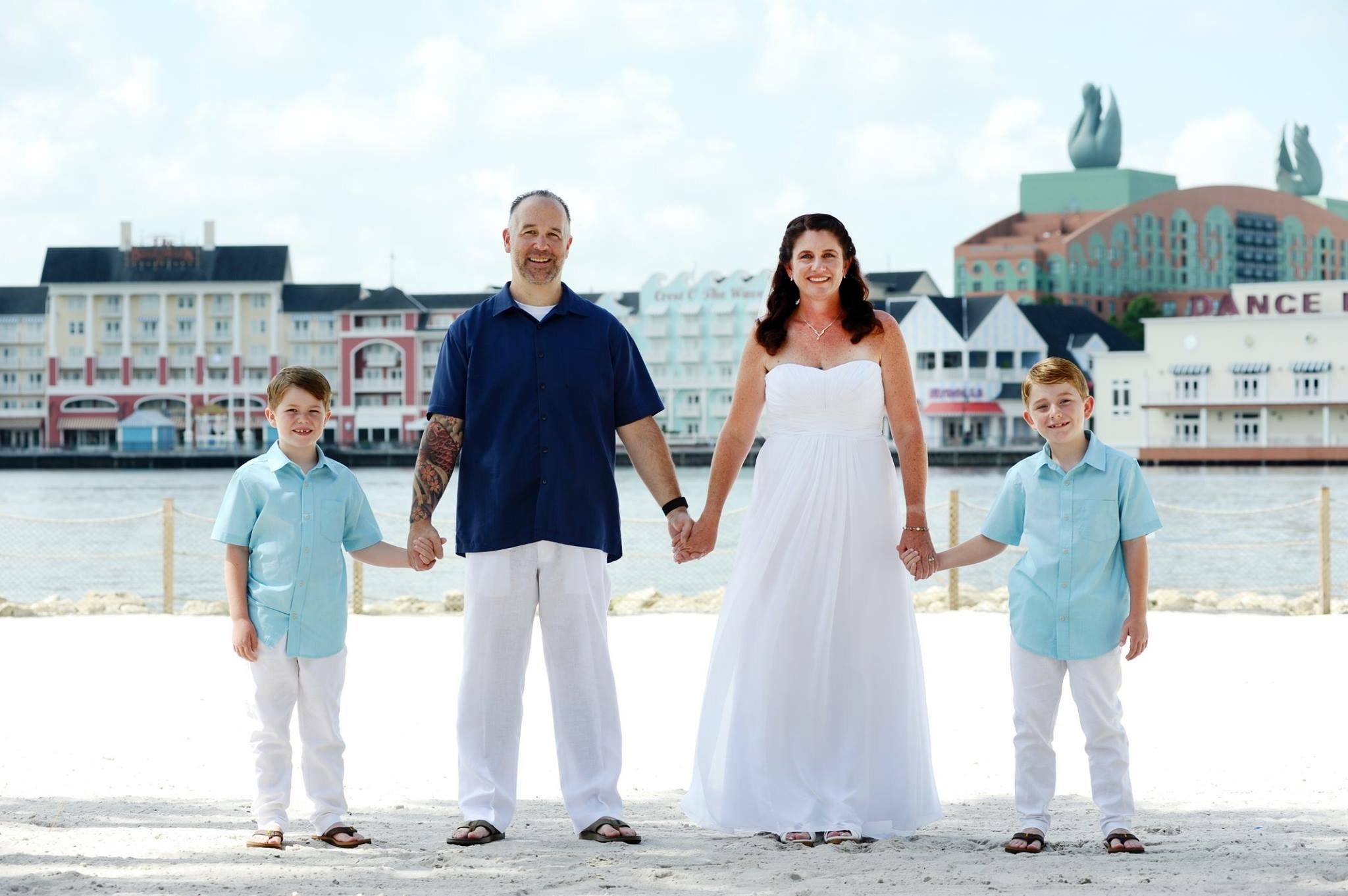 Married at the Beach Club
Married at the Beach Club. Ryan and Cara decided that when they got married they were going to have something simple and sweet. They thought about a big wedding to invite family and friends to, but when it really came down to it they decided that what really matted most to them was their love for the boys and their love of Disney. The couple reached out to Intimate Weddings of Orlando and booked an elopement package with the two of them, their boys, the officiant, and the photographer. The location of the ceremony didn't matter to the two of them, so they chose their balcony at Disney's Yacht and Beach Club at Walt Disney World, in Orlando, Florida.
Rev.Glynn Ferguson
with
Sensational Ceremonies
worked with the couple to create a custom ceremony that fit the two of them. They even had the boys act as ring bearers. The couple took Rev.Glynn's homework challenge and wrote why they love each other. Cara wrote:
Ryan
, from the moment we started talking, I knew you were special. Your sense of humor, random dance moves, they way you play drums on my shoulders at concerts, and high pitched singing of songs that i cannot name are just a few of my favorite things. I love your zest for life and adventure. You make everything we do special and you always go the extra mile, like waking up at
4:00 am
to book fast passes to make sure we have memories that will last a lifetime. I love watching you be a dad to the boys.. singing songs, rubbing backs, reading stories, watching endless ball games. This is a role you chose and everyday I am thankful you chose us. I love your smile, your kind eyes, and warm heart. You are my home. I love you.
Christopher Smith from
Snap Fine Art
photographed the nuptials and stayed with the couple for some pictures around the resort and as they
hired a boat
for a tour of Disney's Crescent Lake and into Epcot.
What a fun way to get married!