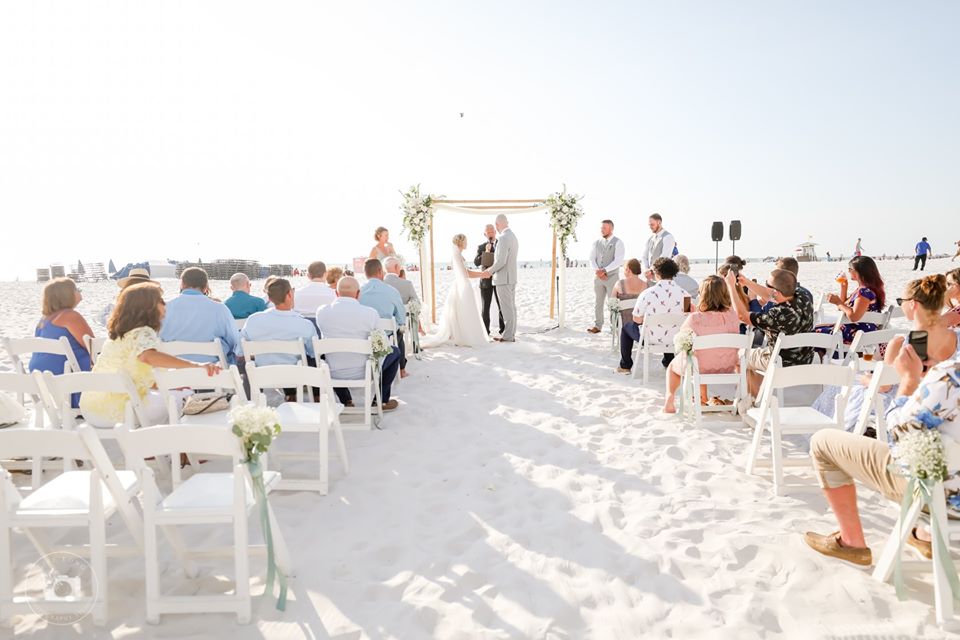 Jill and Ryan came from Pennsylvania and chose the beautiful Hilton Clearwater Beach Resort and Spa on the sugar white sand,  as the venue for their destination wedding ceremony in mid-July.  Clearwater Beach was recently named the 2019 Best Beach in America again by TripAdvisor for the second year in a row!  The Hilton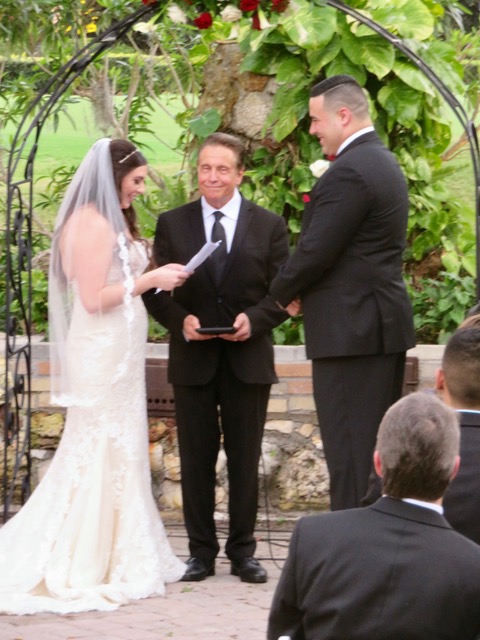 History has it that in the 1924 when Dubsdread Golf Course in Orlando, Florida was formed, it was a very difficult course to play. It was dreaded by newer golfers (Dubs) and thus the name Dusdread came into existence. Today it is a gorgeous and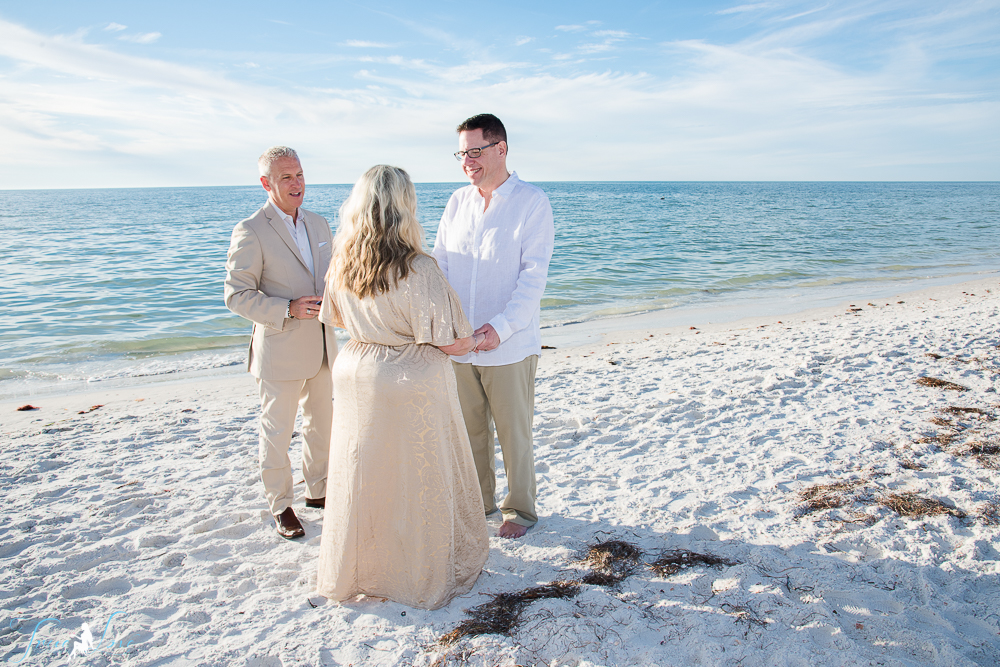 Tracie and Don came all the way from Maryland for their intimate wedding ceremony on North Clearwater Beach in mid-January, the day before they left for Jamaica on their Honeymoon. Tracie looked amazing as she walked across the sand to join Don at the water's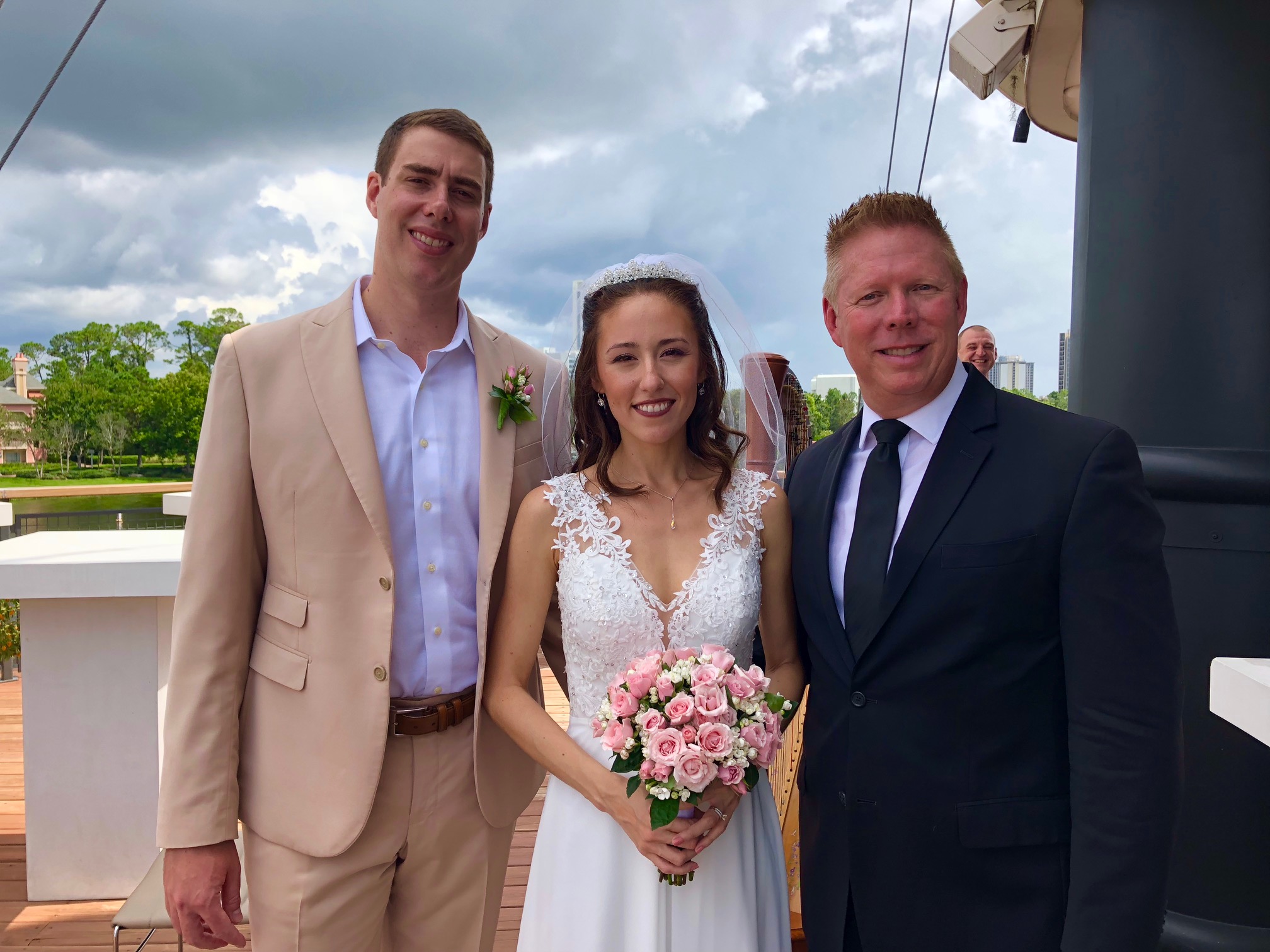 Stephen and Saaya came home to Orlando, Florida to get married at Disney Springs at Paddlefish at the Walt Disney World Resort. Stephen previously served as a chef at the local Grand Bohemian Hotel in Orlando and Saaya was a ballerina with the Orlando Ballet when they met
Planning a Destination Wedding to the Space Coast? Here are some helpful hints from local wedding pros. Let's be honest, there are not too many better places to have your wedding than here on the Space Coast of Florida! It's called "paradise" for a reason! We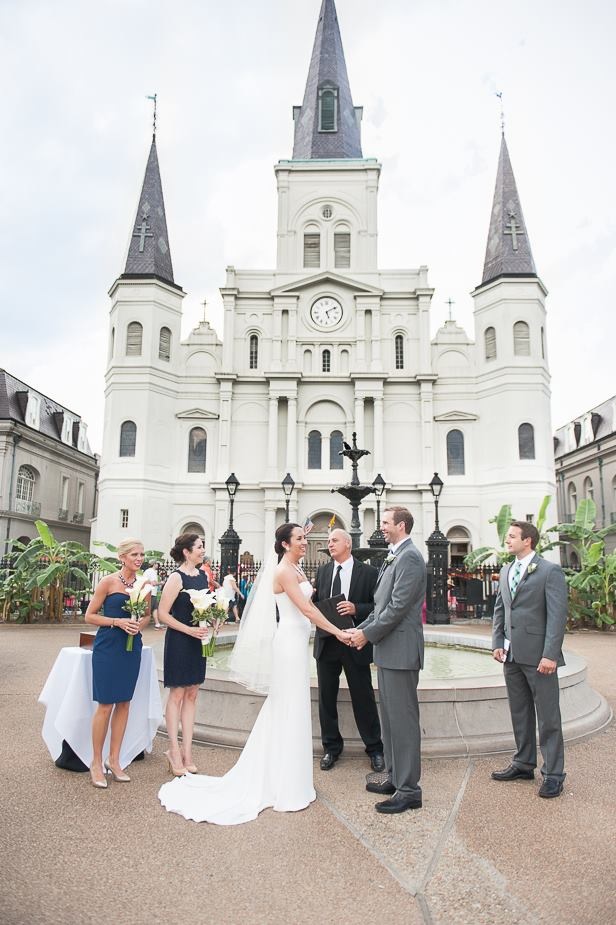 On a beautiful May day a stunning bride and her bridesmaids arrived by horse drawn carriage to join her handsome husband to be.  As Colleen made her way to the beautiful fountain situated in front of St. Louis Cathedral tourists and local alike looked on,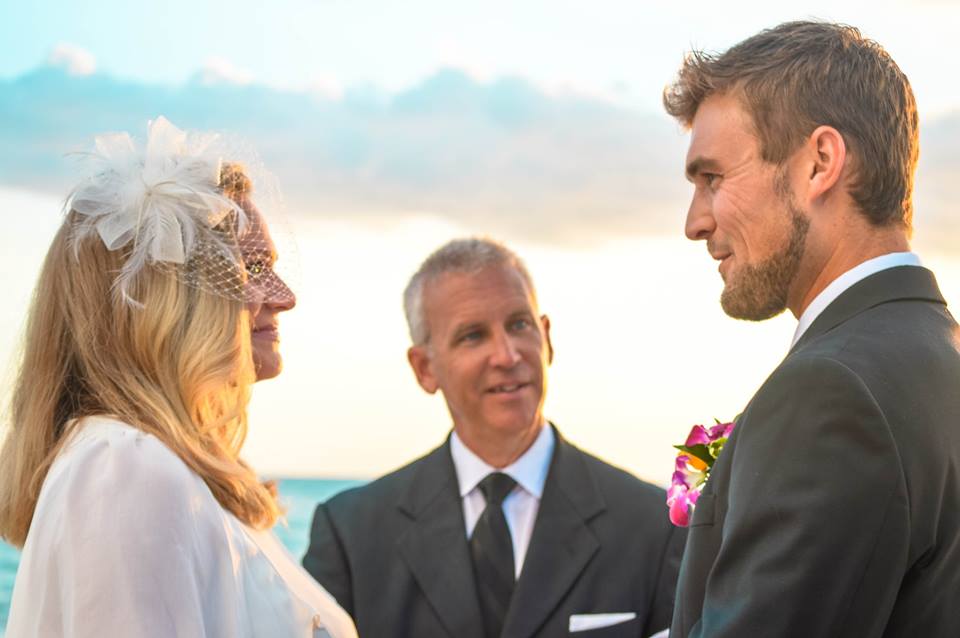 If rain on your wedding day is a sign of good luck, then Neysa and Michael are off to a great start as their ceremony on St. Pete Beach had to be postponed for half an hour due to a thunderstorm.  After the weather cleared,
Rev.Glynn Ferguson officiated the wedding of  Bryan Taylor and his sweet bride Ashley at B Ocean in Ft. Lauderdale, Florida.  The ceremony was scheduled to be held on the rooftop terrace looking over the Atlantic Ocean, but the day had been filled with torrential downpours. 
LeAnne and Patrick were married this past Sunday night at the Sandpearl Resort on Clearwater Beach .  The family had hastily planned this ceremony to be sure that Leann's mother (who is very sick with cancer) would be able to attend.  It was an intimate