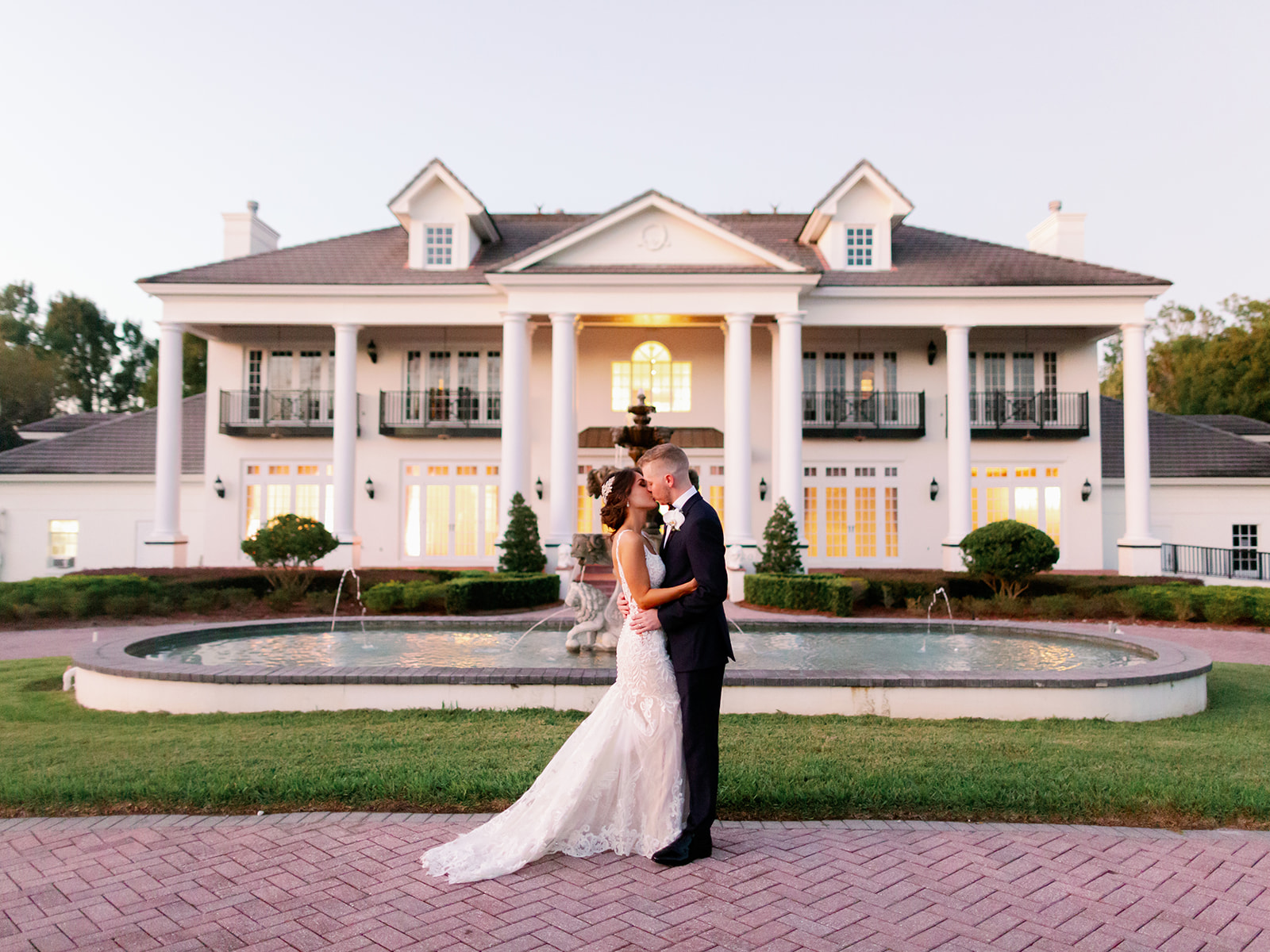 Their Vision Justin and Grace wanted something magical in their luxury wedding. They wanted a venue all to themselves, in a quiet location, where they and their guests could celebrate their wedding ceremony uninterrupted. Luxmore Grande Estate fit the bill to a tee. With its towering white columns, spacious lawn, beautiful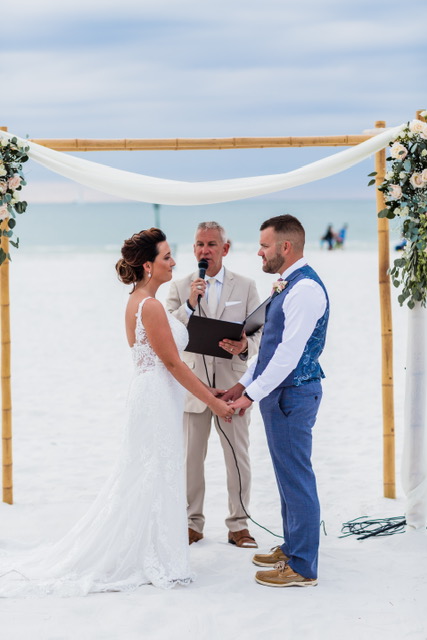 Their Story Susan and Zach came from Ohio and chose the beautiful Hilton Clearwater Beach Resort and Spa as the venue for their destination wedding ceremony on a late afternoon in early November.  Clearwater Beach was recently named the 2019 Best Beach in America again by TripAdvisor for the second year in a row!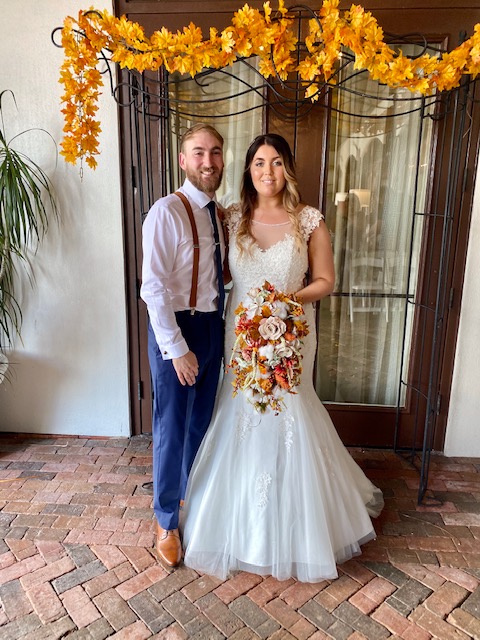 Their Story Faye and Martin fell in love in England, but wanted to celebrate their wedding with a ceremony in Celebration, Florida.  This storybook village that Disney built was the perfect location for their wedding ceremony.  There on the banks of the village lake, at the Bohemian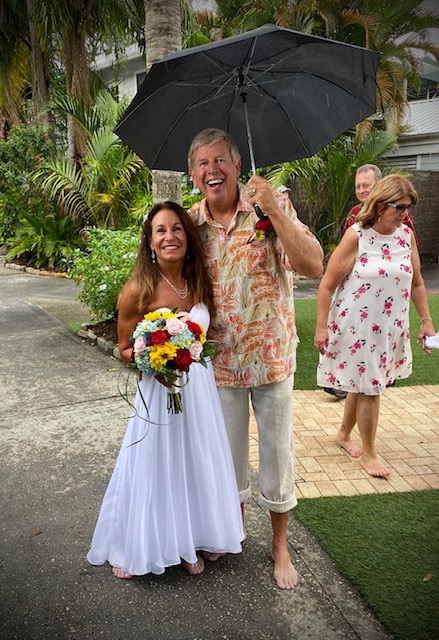 Their Story Gail and Randy met after he moved to The Villages, just northwest of Orlando, Florida. Both having been married before, were not really looking for love, but love finds a way and they fell in love with each other and had their second chance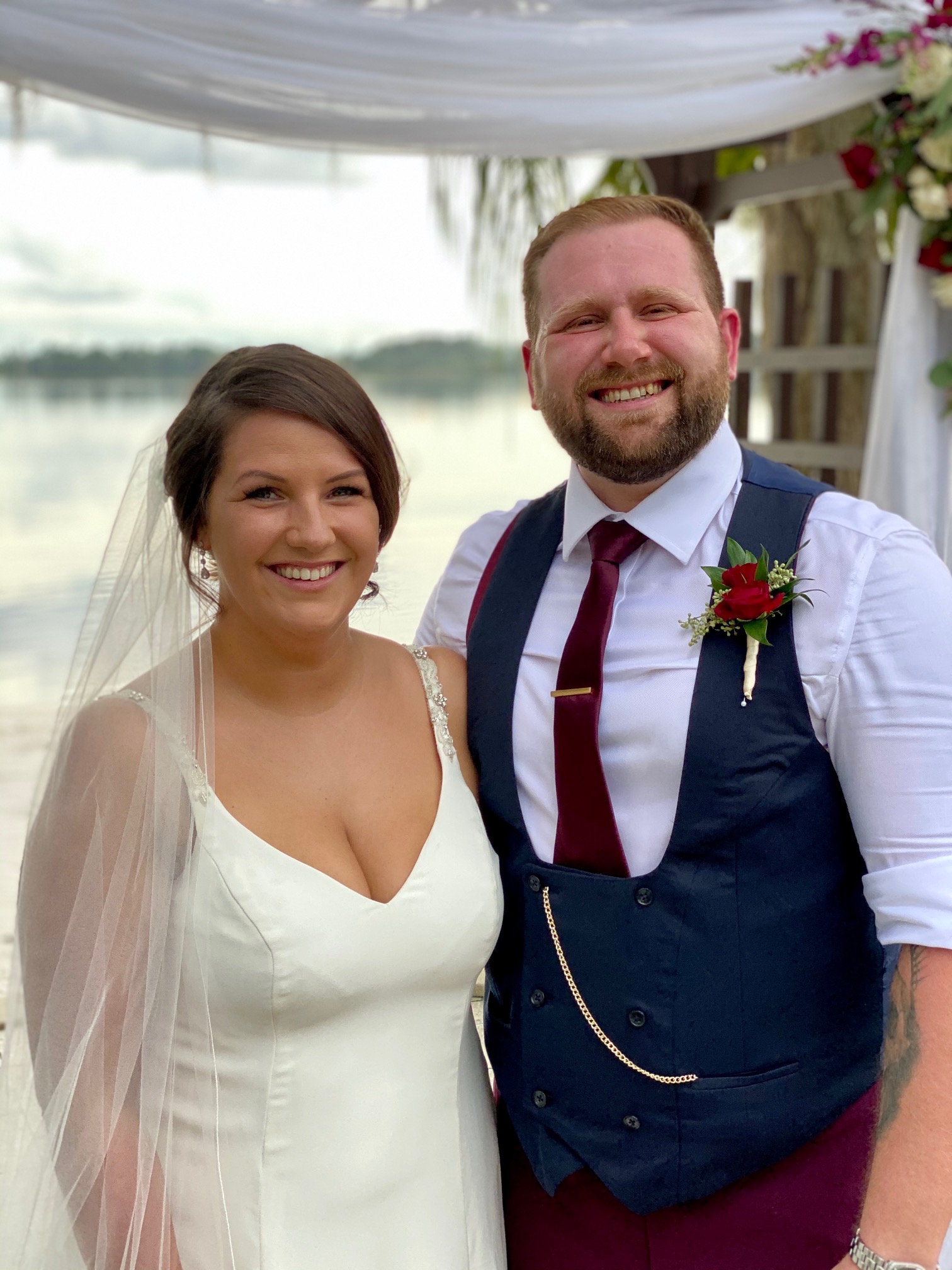 Their Story Emily and Mark traveled from the cold of the UK to get married in an intimate wedding ceremony at the tropical Paradise Cove in Orlando, Florida.  There on the shores of Lake Bryan, with sand and shore behind them and palm branches over them, they pledged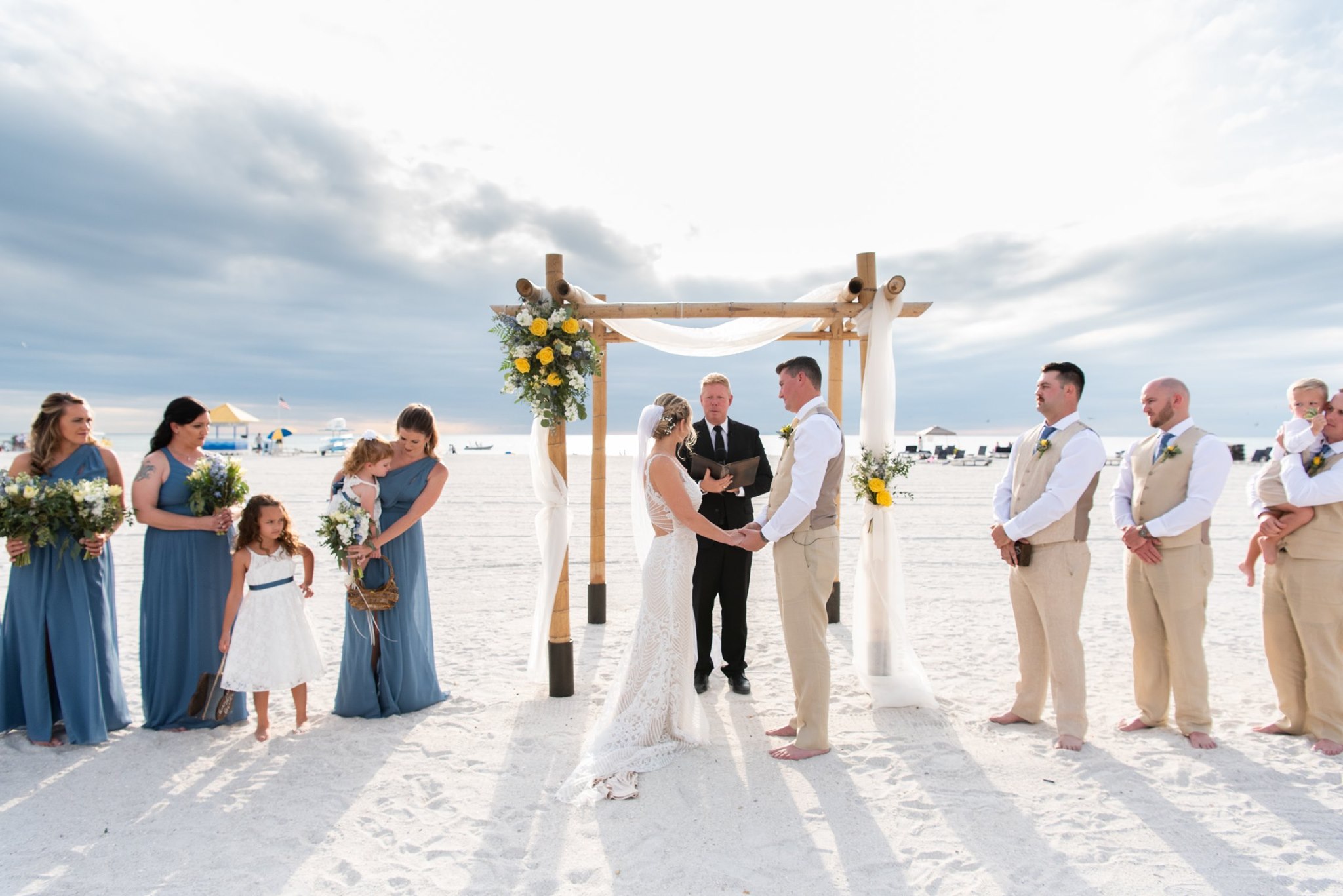 Their Story Khristina and Donald met while working, fell in love, and just loved the idea of having a beautiful beach wedding. After visiting the property before they knew the Sirata Beach Resort in St. Pete Beach was the perfect location for their ceremony and reception. With beautiful white sand
Nicole and Mark chose the Don CeSar on St. Pete Beach as the venue for their wedding ceremony on a beautiful evening in early November. The Don is a True Legend. Dramatically perched atop wind-swept dunes with expansive views in every direction, The Don CeSar is the epitome of old-world glamour and sophistication.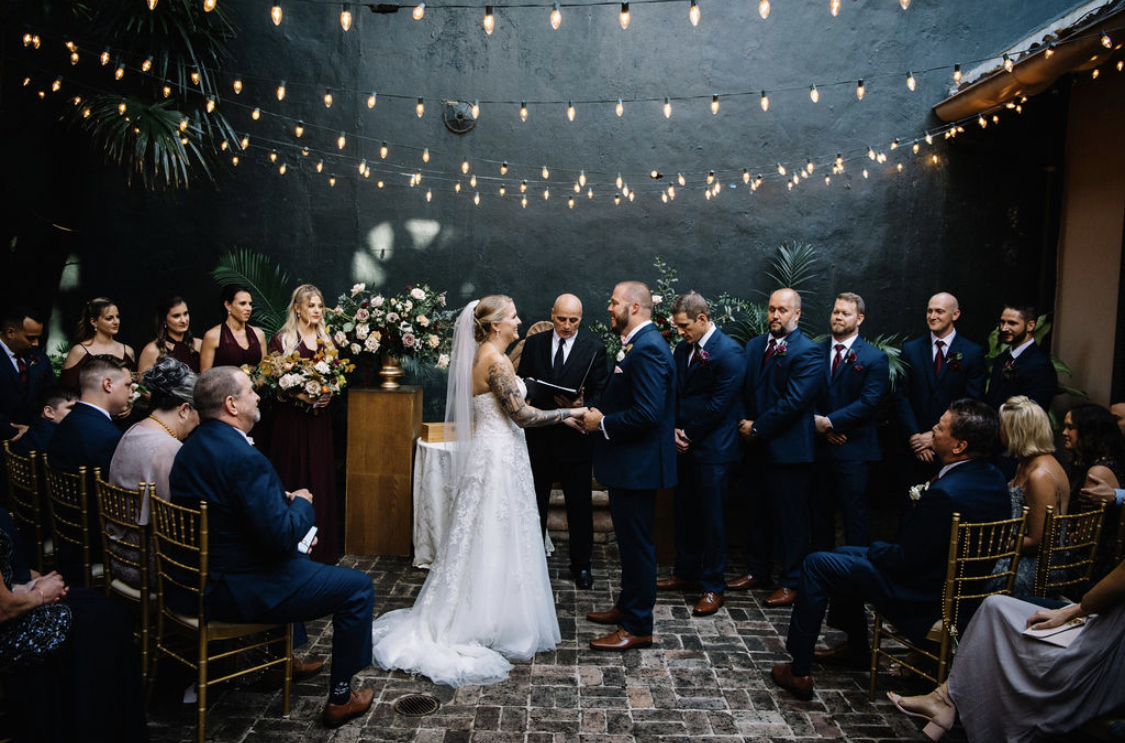 Their Story Warren and Madeleine Heath said their "I Do's" in a Fall wedding at the Bourbon Orleans Hotel in New Orleans LA. The couple loved the idea of their destination wedding taking place in a location so rich in history and so romantic.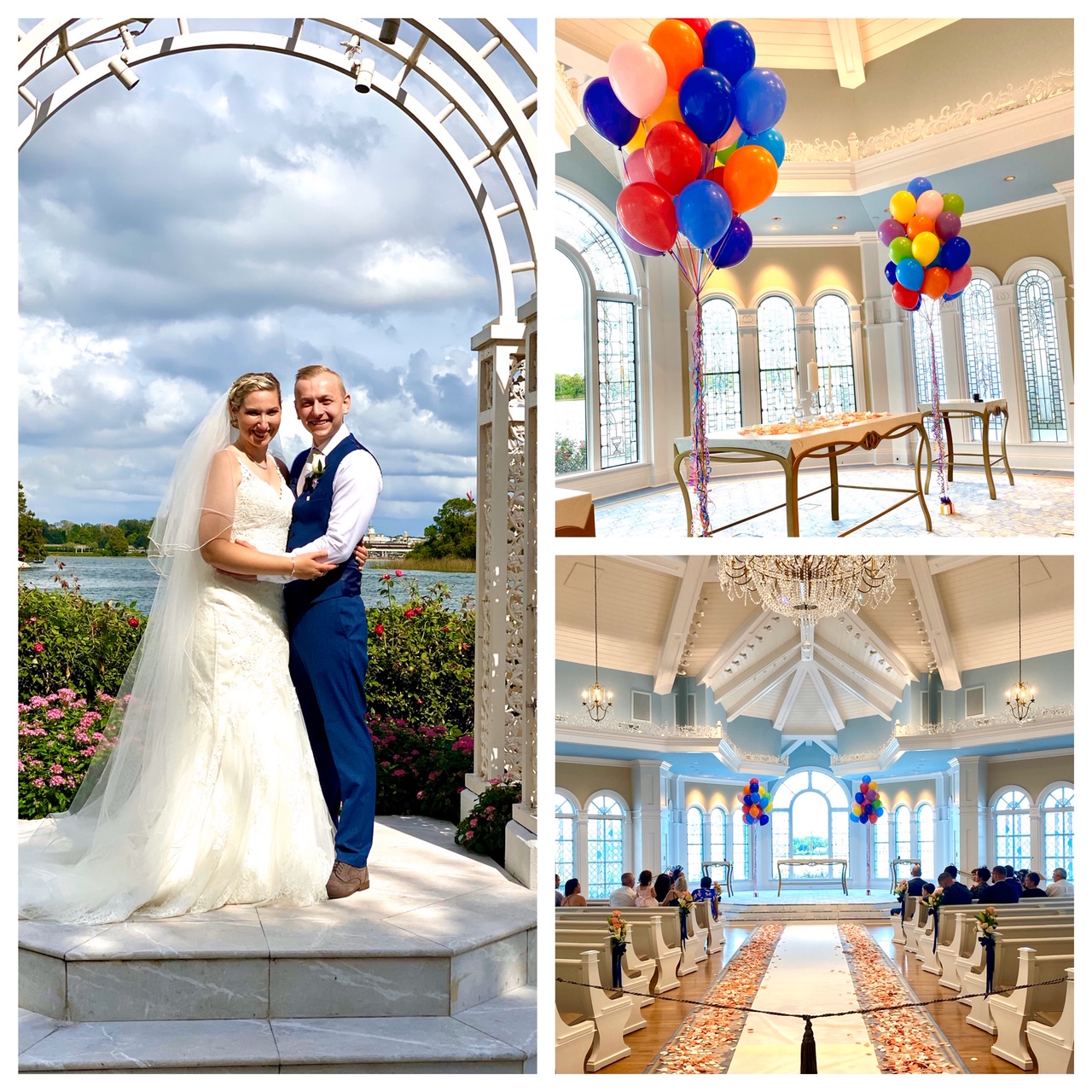 Their Story Thomas and Sophie traveled from England to beautiful Orlando for the storybook destination wedding at Disney's Wedding Pavilion.  Located in the heart of Walt Disney World Sophie and Thomas felt as if they were right in the middle of their own fairytale. The couple loved the Disney movie "Up"