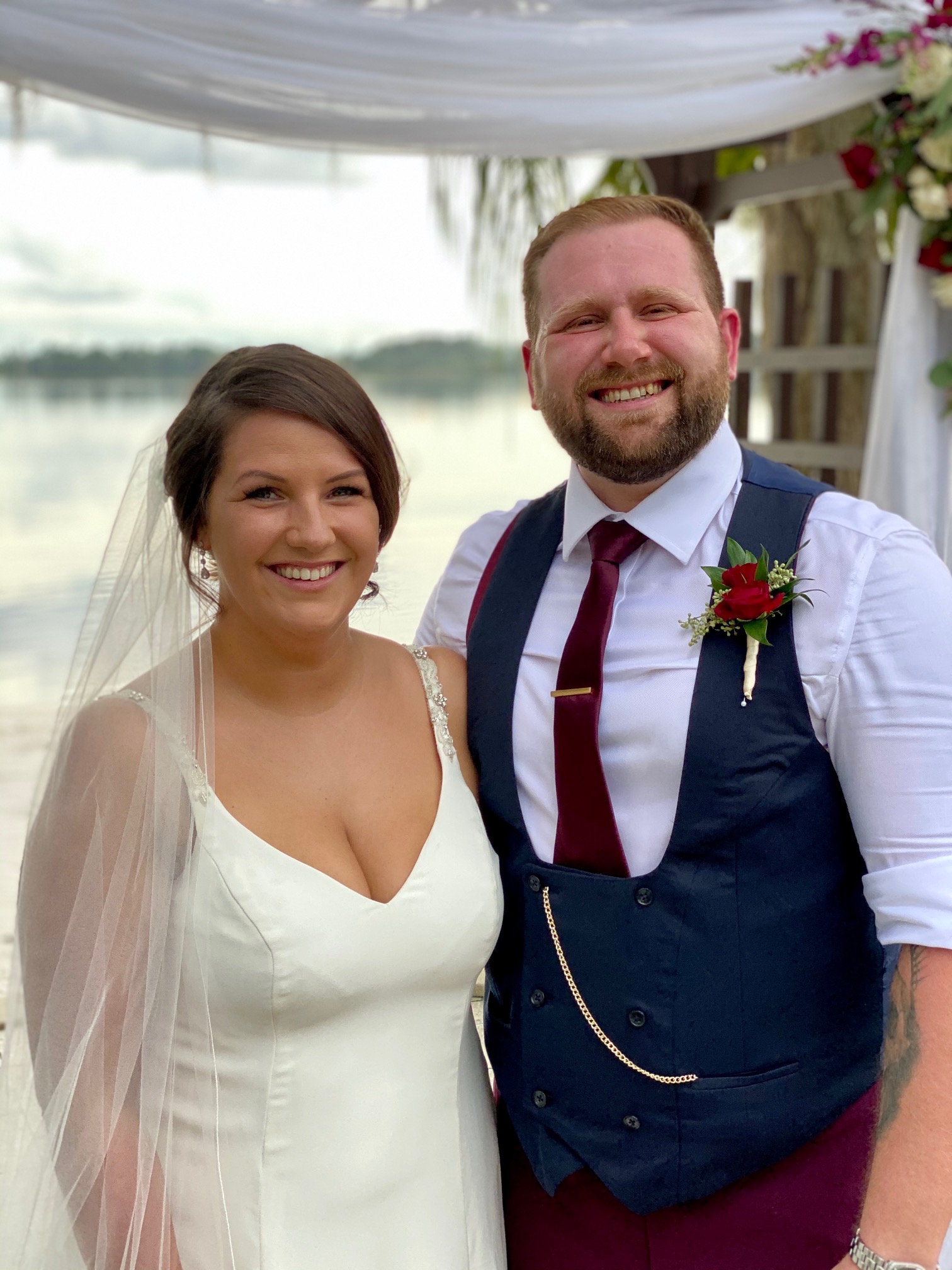 Intimate Wedding Ceremony
Their Story
Emily and Mark traveled from the cold of the UK to get married in an intimate wedding ceremony at the tropical Paradise Cove in Orlando, Florida.  There on the shores of Lake Bryan, with sand and shore behind them and palm branches over them, they pledged their wedding vows, exchanged rings, and became husband and wife.  
Their Team
The team of wedding professionals at Paradise Cove worked absolute magic to make this intimate wedding ceremony come to life. Courtney with Paradise Cove took the reigns and helped pull together a team of vendors that would make their vision of their wedding come to life. Cricket's Photo and Cinema was there to capture every minute, every guest, every gesture, every kiss, and every tear of joy.  Cricket and heer team were wonderful about working around the couple, almost as if they were not there. From getting ready pictures to ceremony, and then on to family photos and cake, they captured it all.
Vinnie with Your Orlando DJ worked the music for this intimate wedding ceremony like a pro.  From the groom's boat entrance, the ceremony music, and on into the reception, he helped keep the mood just the way the couple wanted it. 
Cut the Cake made the beautiful and delicious cake for the couple.  I dare say there was not a crumb left after the guests went back for seconds (and maybe thirds.)
Atmospheres Floral and Decor did a superb job of working their creative magic to make Emily's bouquet and Mark's boutonniere look amazing.  With a mixture of dark red and  blush pink garden roses, along with a sprig or two of silver dollar eucalyptus – it was beautiful.John Michael Events provided the exquisite culinary creations for the cocktail hour and their reception.  I'm not sure what they had to eat, but it sure smelled delicious.Rev. Glynn Ferguson, an Orlando officiant and owner of Sensational Ceremonies worked with the couple to create a custom ceremony that matched the classic feel of their intimate wedding ceremony.  The couple chose a traditional Christian ceremony to mark their uniting in marriage.We wish Mark and Emily happiness for a lifetime!