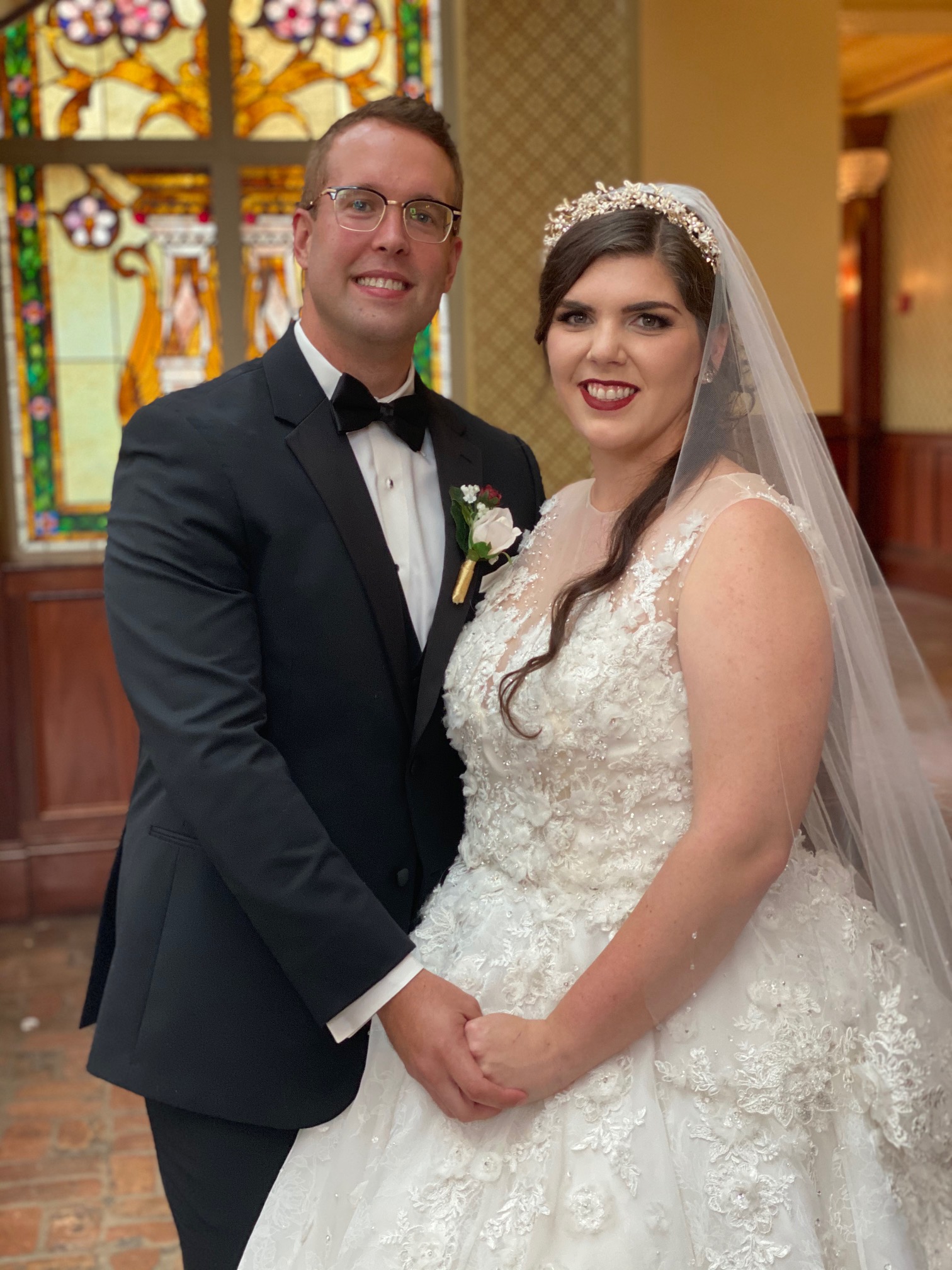 Rich Custom Ceremony
Their Venue
The Ballroom at Church Street is the perfect setting for a rich custom ceremony.  Charles and Katarina fell in love after meeting each other with a group of friends and they fell in love with this iconic neo-classical, right in the heart of Orlando, when they saw it.  With them beautiful stained glass windows, wrought iron columns, and pressed tin ceilings there is nothing quite like this venue. 
Their Team
Nicole Pepper with Nicole Squared Events took the reigns and helped the couple make their vision for their wedding and ceremony a reality. From the smallest of details to the overall grand vision, everything was taken into account and no detail was left undone.
Complete Weddings and Events took on the task of making sure every detail from the couple's wedding day was captured on photo and video. They even provided the DJ for the ceremony music and reception.
Sweet by Holly crafted the beautiful and delicious wedding cake. The creamy white frosting was absolutely to die for.
Puff n Stuff Catering made sure to take the culinary discreet couple to the next level with a delicious menu that left everyone full and satisfied.
In Bloom created the beautiful bouquet that Katrina carried down the aisle. The colors of the bouquet matched the richness of the venue and were perfectly suited for her.
Rev. Glynn Ferguson an Orlando wedding officiant with Sensational Ceremonies worked with the couple on created a rich custom ceremony, just the way they wanted it. Having officiated thousands of weddings, Rev. Glynn Ferguson makes sure that every ceremony is beautiful and personal. One of the ways that he does this is to give his couples a homework assignment. To write and tell him, why they love each other.
Katarina wrote:Charles is the most generous, kind, and patient person. He is such a light of joy in almost every situation. He loves intensely and completely. We had similar interests from the beginning, but it has always meant so much to me that he dove head first into the things I love and has made them a part of his life, too. He has made me more outgoing and adventurous and he inspires me to reach for my dreams and goals daily. Those strong arms have pulled me up when the world was dragging me down more times than I can count. He is my strength, my solace, and my best friend.
Charles wrote: From the moment we first met; you have changed my life for the better. Each and every day you fill my life with such unimaginable joy and love. Katarina, you are my best friend, and the love of my life. You are the Peggy Carter to my Captain America, the Beauty to my Beast, and the Pam to my Jim! In my heart, I feel like I have always known you, and I promise, that I will always love you!
We want to wish them happiness for a lifetime.