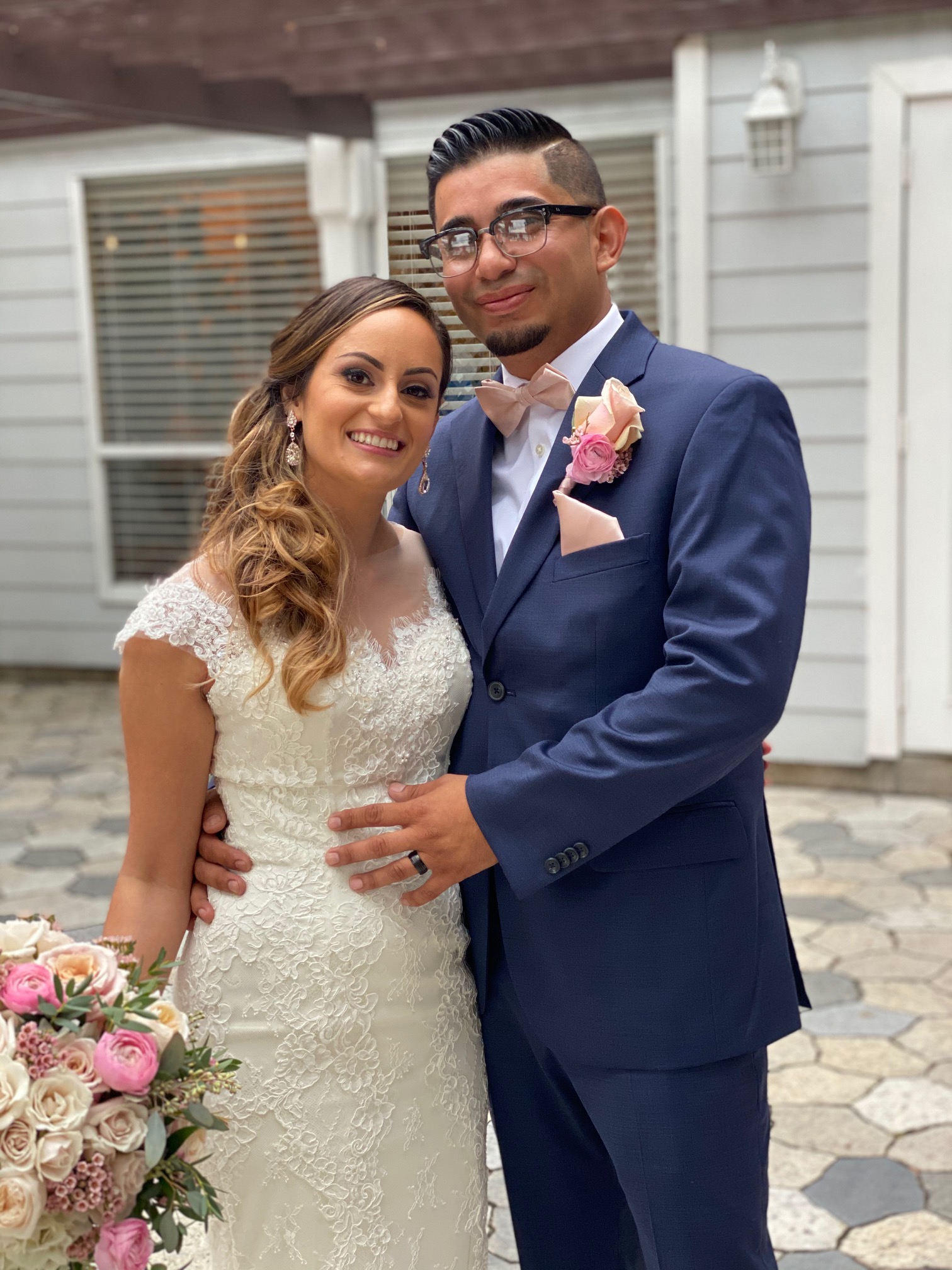 Rendezvous in Paradise
Their Story
Jessica and Carlos met when they were young and over time that friendship grew into a budding romance.  Now, with two children they came together to be married at the beautiful Paradise Cove in Orlando, Florida for their rendezvous in Paradise .  Most of the time it is only the bride that gets to make a big entrance down the aisle, but at this venue the groom can come riding into the ceremony location in a speed boat, and that is exactly what Carlos did.
Their Team of VendorsKayli from Paradise Cove acted as their day of coordinator.  Kayli's family actually built the business their on the shore of Lake Bryan years ago and she grew up watching and working in those weddings.  Here expertise is beyond compare.  She helped them to have their rendezvous in Paradise
Brian Pepper photography did a great job of capturing the couple's beautiful wedding.  From getting ready pictures in the bridal suite, the groom's entrance on the boat, the wedding party, ceremony, and reception; Brian captured it all beautifully!
Jennie with Our DJ Rocks really did Rock!  They were fantastic at providing the right music at the right time.  From the powerful upbeat music the groom entering on the speed boat, to the tranquil walk of the bride down the aisle.  At the reception they were able to keep everyone on the dance floor and keep the party going late into the night.
Flowers by Lesley did a beautiful job of crafting the florals for this wedding.  With garden roses, peonies, seeded eucalyptus, and a host of other flower, she made the bride's bouquet and the decor look absolutely amazing. Their rendezvous in Paradise was just perfect with all her creative details. 
Carlos and Jessica asked Rev. Glynn Ferguson an Orlando officiant and owner of Sensational Ceremonies, to work with them to create a custom ceremony that not only was a great reflection of their love, but they also wanted to incorporate their children into the ceremony.  Rev. Ferguson worked with them as they adding in a family unity sand ceremony and both wrote why they love each other.
Jessica wrote:  I love you because you are my best friend, my protector and my biggest supporter . I love you because you stand by my side whether you agree or disagree with the choices I make. When issues arise you fight for what we have and you have never let me give up. Most importantly, I love you because you love my son, you accepted him as your own and you showed him love. Let's not forgot, I love you because you know how to cook and you feed me when I get hangry!
Carlos wrote:  To my best friend and my soul mate,
I know I'm not perfect, I'll annoy you piss you off say stupid things then take it all back, but put that all aside and you'll never find someone who cares and loves you more than me.You are the reason why even at the saddest part of my life I smile and I'm so excited to spend today tomorrow and the rest of my life with you by my side. You bring out the best of me you challenge me to be my best and always support me in everything I do. I'm so happy and honored to be your husband our future is bright and I look forward in growing old with you and watching our kids grow. I will always be there for you as we go threw life together. Enjoy every moment of today you earned it. Its our day I love you with all my heart your husband Carlos
Congratulations and blessings to you and your family!